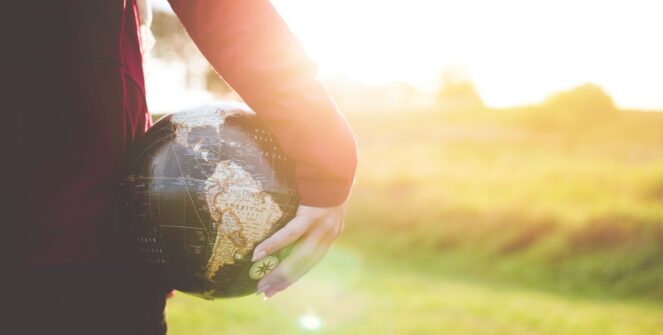 Global talent mobility is central to your talent strategy
In a somewhat unexpected turn of events, Covid-19 has led to workforces being more distributed across state and country lines than ever before. This is causing organizations to truly rethink their people strategies and puts a focus on the concept of global talent management and the central role that talent mobility plays in executing a global talent strategy. 
In mid-2020, well into the start of the pandemic and following nearly 15 months of intense design and development, Topia launched the first and most advanced global talent mobility technology platform — Topia One. Topia One wasn't simply another piece of global mobility management software, but rather a unified, data-driven, workflow automation and insights platform powering a purpose-built suite of applications that collectively empower companies to most effectively and efficiently deploy and manage employees working anywhere in the world while easily ensuring compliance with relevant laws and regulations.
When designing and building Topia One we knew that the evolution of the global mobility function was in serving global talent strategy. So while any global talent mobility platform must seamlessly help companies with the physical deployment of talent it also must provide the insight and tools to align with the broader HR and talent functions. Therefore, the Topia One platform — in its function as a 'system of record' for talent mobility — also delivers the foundation for companies to more actively and measurably leverage talent mobility as a critical component of their overall talent management for the first time. 
As my colleague and Topia Co-founder / Chief Strategy Officer, Steve Black, notes "The developments during the Covid-19 pandemic have proven that modern workforces will be more distributed and less tied to one single office than ever before. HR leaders implementing updated talent strategies require accurate data about their global employee footprint and the tools to deploy and access talent wherever it is located and needed in an agile and compliant manner."
To help achieve that goal, Topia One operates as an extension/enhancement of the core HCM and tightly integrates with the standard HR workflows and data fields thereby making talent mobility a valuable strategic tool in a company's overall human capital strategy. By connecting your core HCM with Topia's global talent mobility platform new insights and possibilities are unlocked for the deployment of talent, filling roles, and measurement of key talent KPIs. 
And now with Topia One becoming the first and only global talent mobility platform to be natively integrated with both of the world's largest HCMs — Workday and SAP SuccessFactors — we're helping enterprises around the world deliver the highest ROI on talent mobility.