Key Benefits
The Topia Financial Services team leverages your instance of Topia's technology and decades of combined experience to provide best-in-class outsourced service and support in Global Payroll Management, Global Expense Management, and Accrual and Finance Management. Financial Services is an optional add-on for companies using Topia Pay.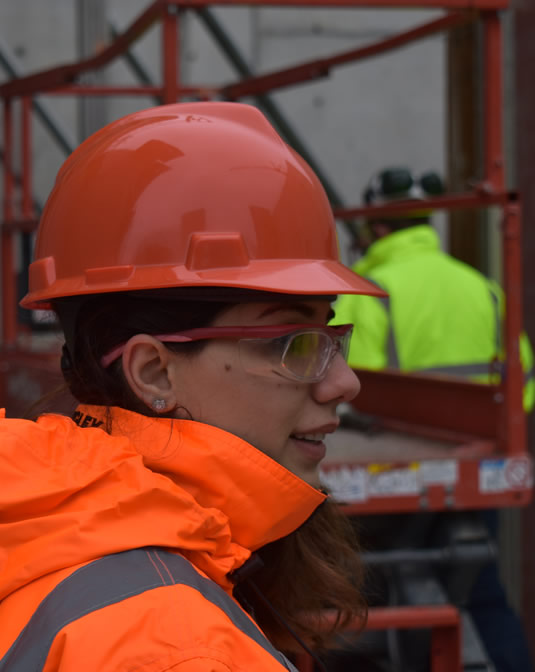 "I love the support I receive from my Topia Payroll team! They go out of their way to make us feel comfortable with the solution. They get on issues right away and thoughtfully respond in a way that ensures I'm well informed."
Farah Sahajad, International Human Resources, Superior Energy Services, Inc.
Global Expense Management
Full global expense management capabilities, from managing the audit and payment of employee reimbursements to providing consolidated onward invoicing, creating a single point of billing management.
Key Deliverables
Quality Review
Policy Review
Delivery of Payments
Finance Reporting
Payroll Reporting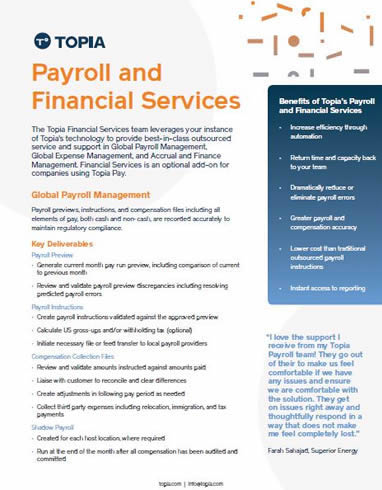 Accrual and Finance Management
The combination of Topia Plan's cost estimate capability and Topia Pay with Global Payroll Management services enables easy management of financial accruals associated with a global mobility program.
Key Deliverables
Initial Accruals
Cost Estimate Revaluation
Budget to Actual Reporting
Accrual Adjustments