Topia's Remote Work Solution
Make Remote Work a Key Part of Your Talent Strategy
Ensure you can attract and retain top talent by offering flexible work policies employees are looking for. Topia makes it easy to adopt remote work policies employees want without risking compliance headaches or mountains of manual work.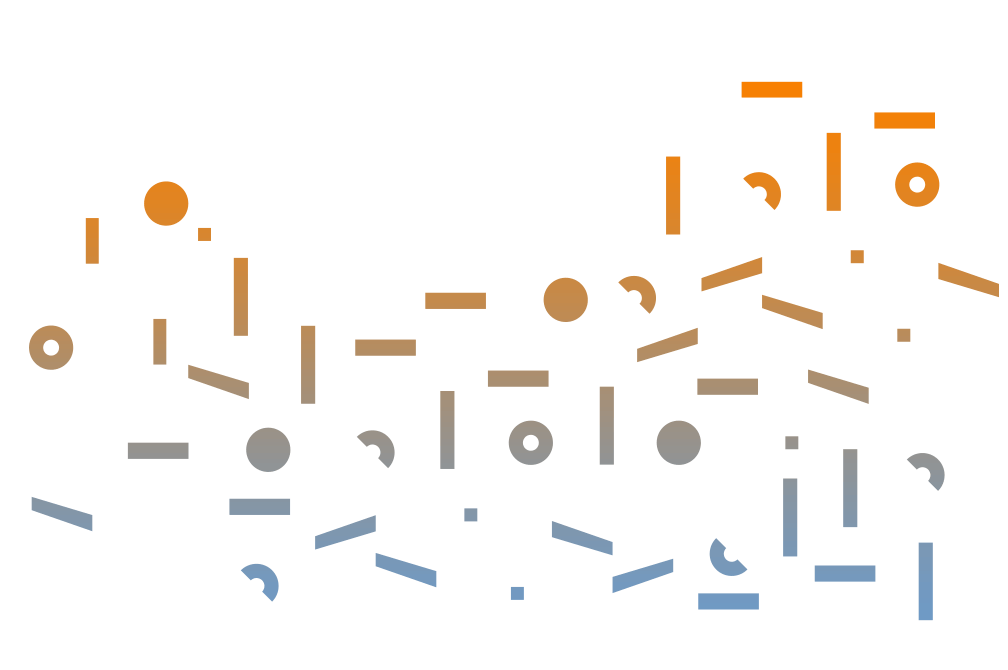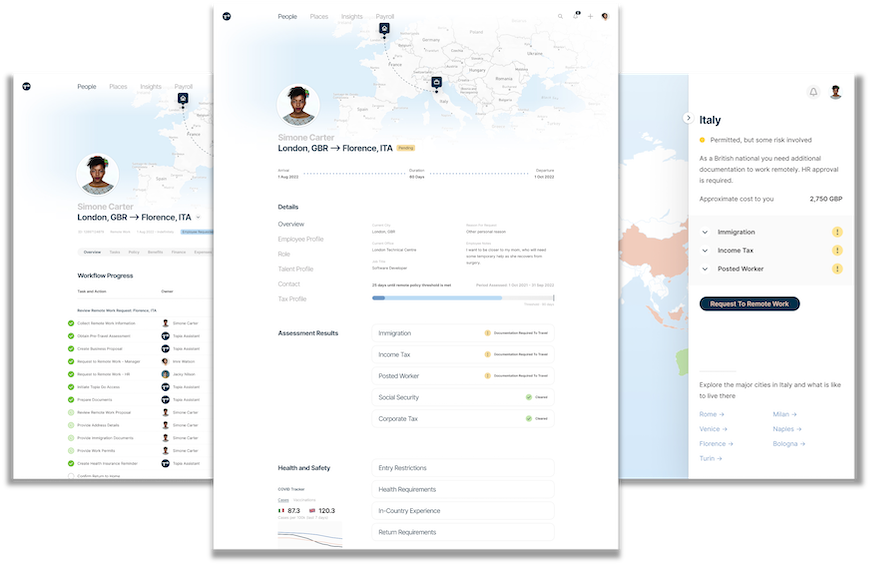 Enable Remote Work Management at Scale
Automate the exploration, request, review, approval, and ongoing management of remote workers while ensuring your employees and business remain compliant with local regulations.
Topia streamlines remote work management with configurable workflows, automated risk assessments, and more.
TOPIA REMOTE WORK
Offer the modern workforce approaches employees are looking for with the industry's first end-to-end solution for remote work that puts the employee at the center.
What's Included
Topia delivers the tools and technology you need to offer a true remote work program that is easy to manage, provides great experiences for employees, and keeps everyone compliant.
Guide employees to a "yes" by showing remote work options available to them based on their legal status, company footprint, and workforce policies
A single place for employees to submit remote work requests, with all requests created in Topia One for centralized management
Requests are assessed against policy and local regulations to surface compliance implications of requested remote work, automatically
Access intuitive dashboards and reports with key information about your remote and distributed workforce.
Automated workflows and tasks necessary to review, approve, and route remote work requests with minimal effort and no email chasing required
Tasks, timelines, document upload, interactive City Guides, and more provide a supported and connected remote work experience
Automatically create approval letters and store all documents required to work remotely in a single place
Configuration, Vendor, and Policy hubs for easy program updates and self-service controls
An optional add-on that allows HR and Mobility teams to ensure employees are working only where they're approved to work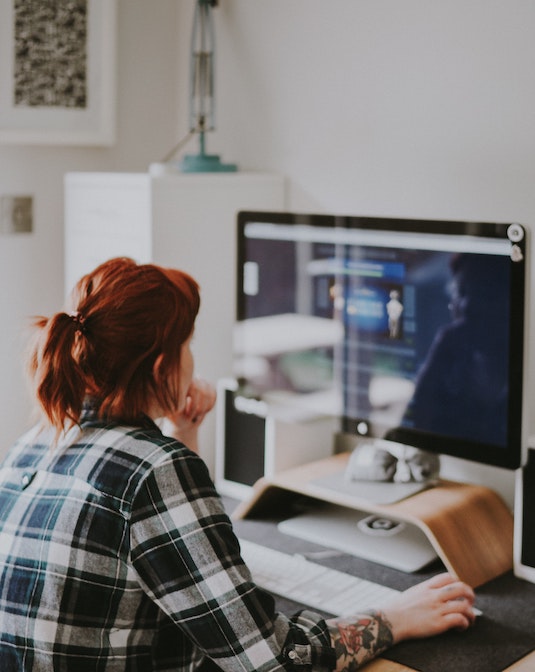 "Remote work is an increasingly important part of a modern talent and business strategy moving forward. Having the right technology in place to manage this process is key to providing a great experience for remote employees and HR teams. Topia's remote work offering provides an employee-centric solution that brings remote work into the fold of global talent mobility and strategy."
Pete Tiliakos, Director & Principal Analyst,  ISG

Don't Try to Run Your Remote Work Program on Spreadsheets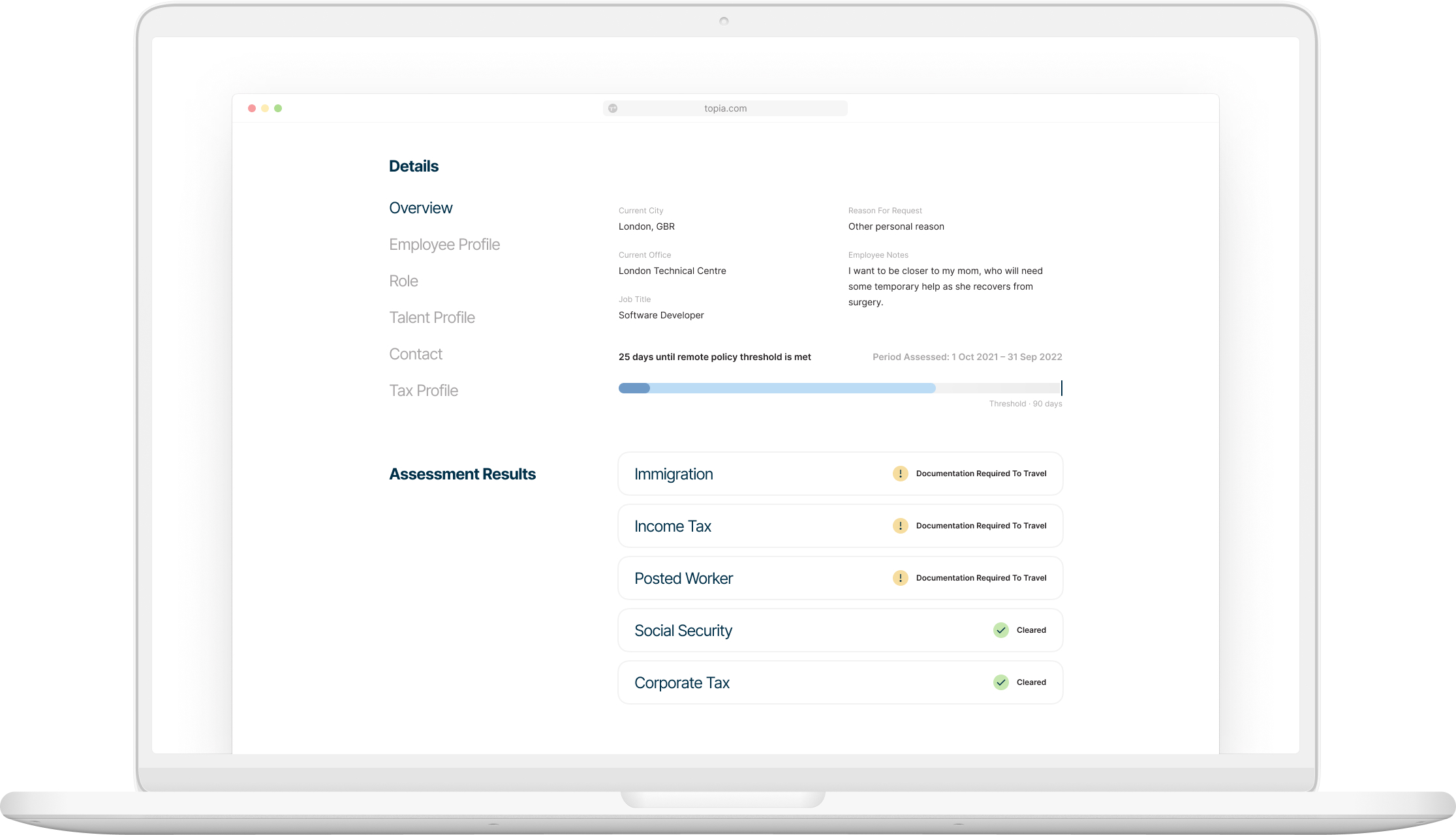 Remote Work Without the Extra Work
Leverage configurable logic and automation to streamline the remote work request process, including downstream services where necessary, so that HR and Mobility teams aren't burdened with new work.
Better Experiences for Employees
Provide agency to employees to find appropriate remote options without needing to go through HR gatekeeping, in turn helping with employee engagement, retention, and attraction.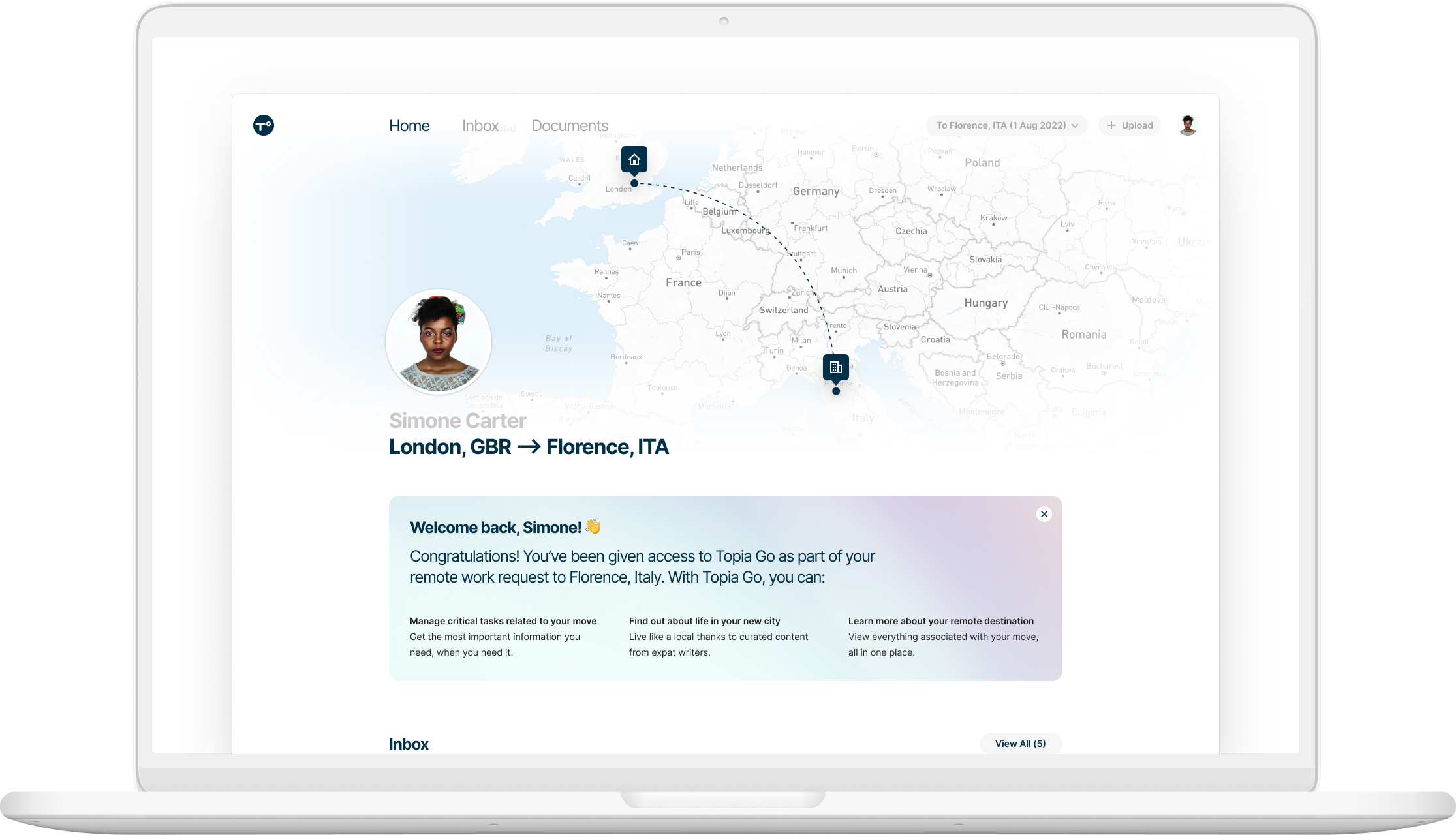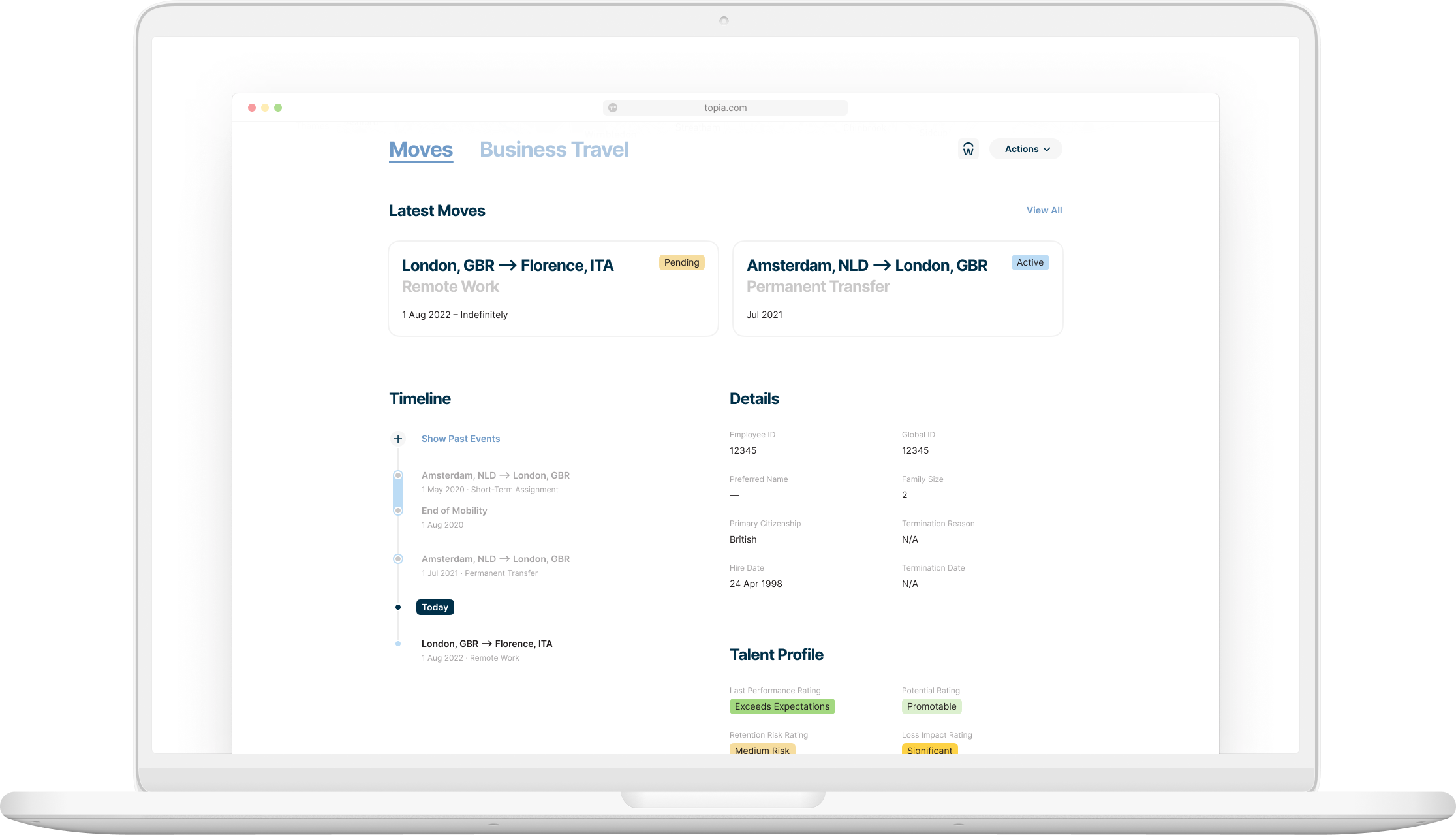 Understand the Impact of Remote Work
Access reporting and important insights to understand the impact of remote work on your broader business and team effectiveness.
Powered by Topia's Market-Leading Immigration Risk Management Solution
Topia's immigration risk management solution combines the ability to automate and streamline immigration processes with a comprehensive Global Immigration Library of up-to-date domestic and global immigration information, news, policies, and country overviews provided by immigration experts. Gain access to immigration information you can trust without over-reliance on costly service providers and use technology to simplify immigration tasks for your staff while remaining compliant.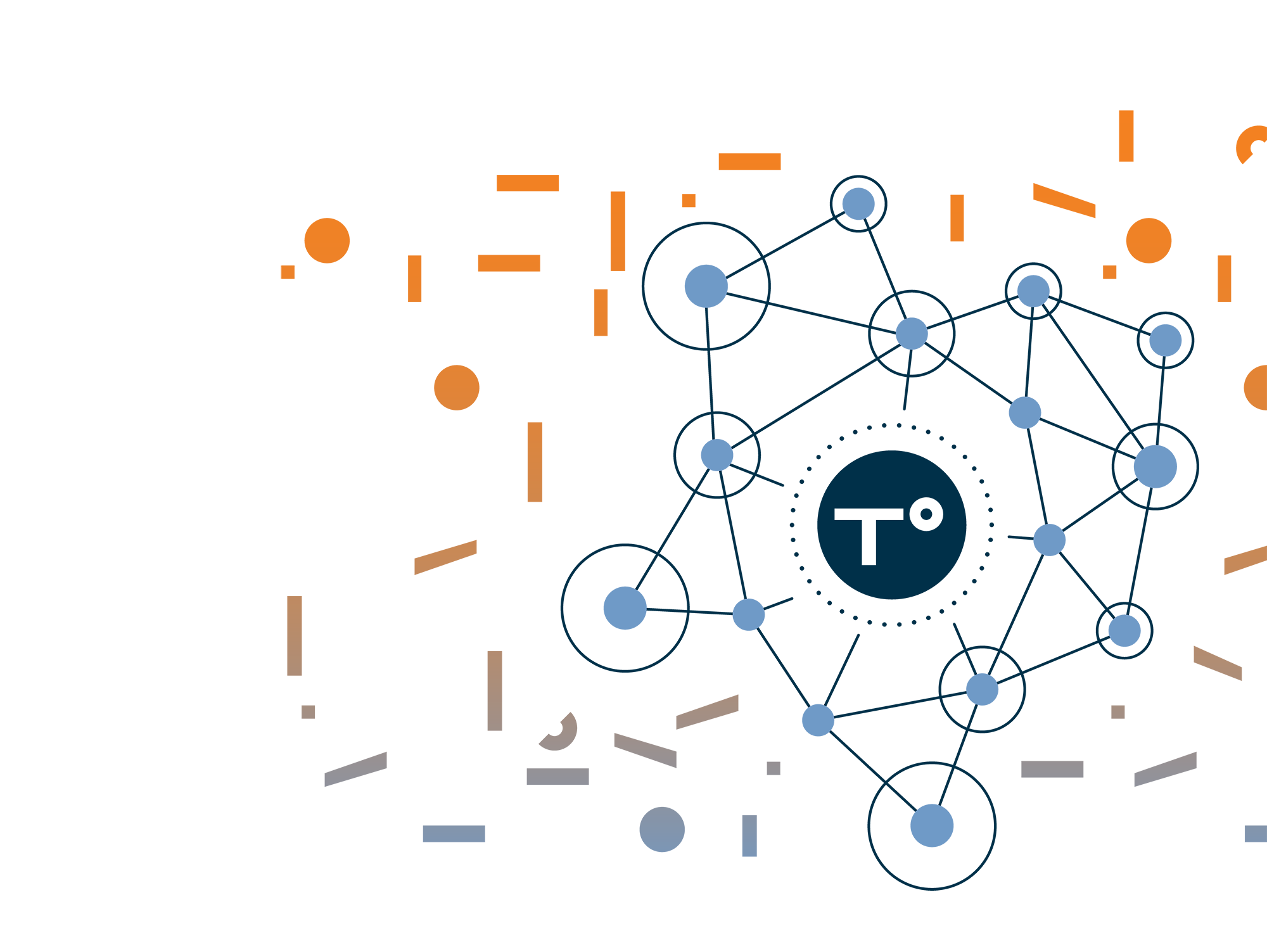 Submit the adjacent form to speak to a Topia team member to schedule your no obligation demo of Topia's Remote Work Solution and see how your organization can benefit from:
Remote work exploration that guides employees to a "yes"
A single tool to manage all remote work requests
Automation and workflows to streamline request reviewal and approval
Modern tools that support remote employees throughout the process
A solution that is configurable to your unique policies
Learn More About Remote Work Solutions