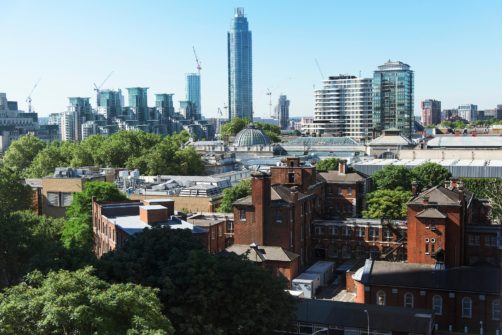 Modernizing Global Mobility Management – Schneider Electric wins Brandon Hall Excellence Award
Yesterday we shared the news that Schneider Electric and Topia won a Brandon Hall Excellence award in the "Best Unique or Innovative Workforce Management Program." Topia was thrilled to submit for this award with Schneider, because of the transformative approach they took to revamping their global mobility program. Here's a little more detail on why Schneider won this award.
Schneider is a global company with a presence in over 100 countries. Over the past few years, Schneider has transitioned from a one-headquarter model to a multi-hub model. Naturally, HR and People operations needed to adjust to facilitate this change with mobility as a critical enabler of this new model. However, the legacy mobility program was more reactive, rigid, and manual than needed to support this multi-hub approach.
To operate with greater flexibility, efficiency, and insight into employee outcomes and talent needs, Schneider knew they needed to change the way they delivered their mobility program. That's why they embarked on the journey to completely revamp it. To do this, they addressed mobility challenges through both policy and operations simultaneously.
Realizing that there were no standardized systems, the company implemented a two-pronged, overlapping approach. Schneider started by conducting its policy review. The goal of which was to align relocation policies with mobility purpose and talent segmentation. While undergoing policy review, Shneider selected a systems provider, Topia, and began implementation while policy review was still underway. The goal was to be able to test and reinforce the operations and processes behind the policies as they were developing them. The company finalized the combined program in 2018, with the formal rollout a few months later.

Rolling out the program was another area of innovation for Schneider. They created an internal academy called "Mobility with Meaning" to reinforce talent and diversity alignment and share external trends in mobility with those on the frontlines who were managing the shift inside the company. The mobility team worked closely with the CHRO and head of talent/diversity to drive home the significance of the new mobility program with the broader organization.
By taking a forward viewpoint on mobility and adopting Topia's cloud-based global mobility management solution, Schneider Electric transformed its mobility program from an operational task into a strategic advantage. With its revised policies and automated procedures, Schneider now has better insight into how its mobility program drives value for the organization. They can make calculated decisions about employee relocation as part of the company's broader business growth and employee engagement strategy.
For more information, read the press release about the award win.