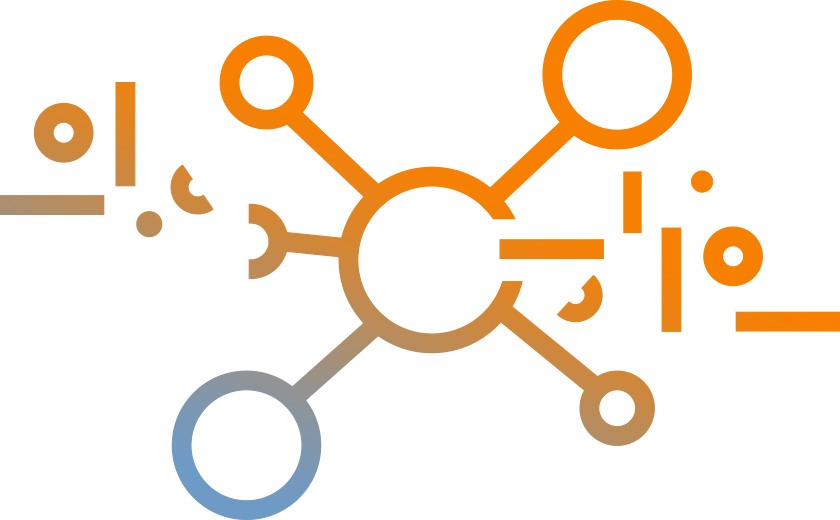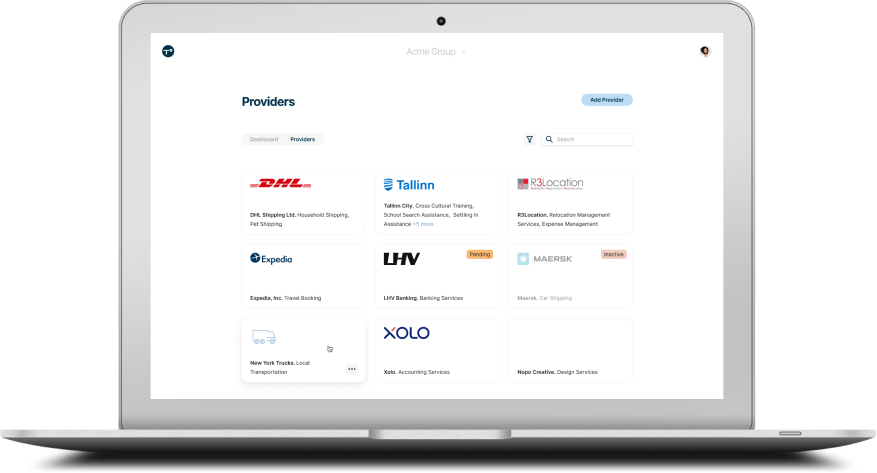 A Complete Overview of Your Global Provider Network
Running a high-performing talent mobility program requires the ability to operate nimbly with instant access to data and insights about your program performance. With vendor management through Topia One, customers are able to see key metrics about their vendors in one place and no longer need to go through lengthy reimplementations when they have a provider or policy change. With a few quick clicks, customers can now make changes in Topia and immediately see initiations start going out to new providers within their existing processes.
Experience the Benefit of Vendor Management With Topia
Centralized Data and Reporting
Access a global view of service providers and key metrics to optimize your supply chain across cost and quality.
Easy Integrations and Initiations
Save time and effort by automating vendor initiation via API, flat file, or configured workflow tasks.
Instant Self-Service Control
Users can update which providers service their policies and populations, or easily update policy benefits and see it reflected in vendor initiations.
Topia One's Standard Data Model Makes It Easy To Swap Vendors And Edit Policies Without Disrupting Your Established Processes
Add, Edit, Deactivate And Reactivate Service Providers
There's no need to go through long technology reimplementations when making a provider change with Topia. With a few quick clicks, organizations can make changes in Topia One and immediately see initiations start going out to new providers within their existing configured processes.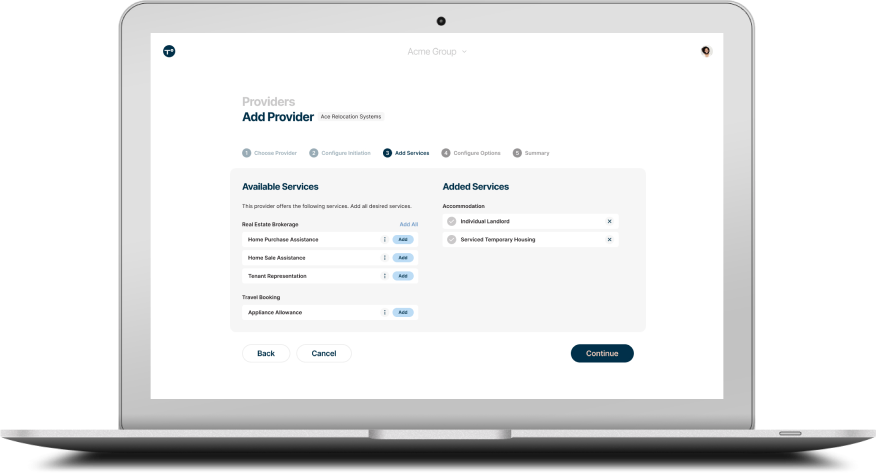 Policy Updates Automatically Reflected to Vendors
Thanks to the Topia One standard data model – changes made in your policy automatically flow through to vendors. Changing the duration or amount of a benefit offered in a given policy instantly updates what is authorized and initiated with service providers.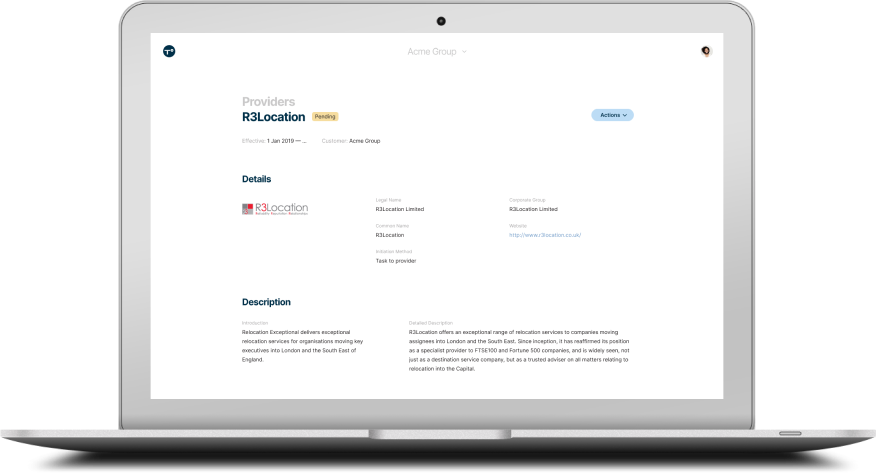 Dashboards for Holistic Vendor Insights
Ensure every relationship is managed appropriately and easily spot areas for improvement in your vendor ecosystem. Topia delivers provider level insights for fast facts about individual vendor utilization as well as broad cross-vendor reporting on key metrics such as spend and satisfaction.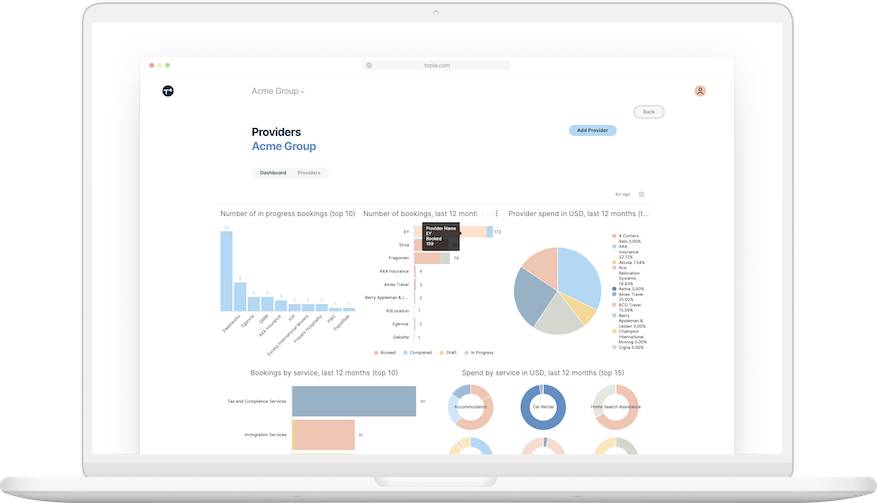 Learn About Our Ever-Expanding Strategic Talent Mobility Ecosystem