Know Where Your Employees are for Compliance and Health and Safety
Topia delivers real-time reporting and analytics on employee location that mitigate tax and immigration compliance, and health and safety risks associated with a globally mobile workforce.  Easily manage employee movement for business travel, remote working, and more.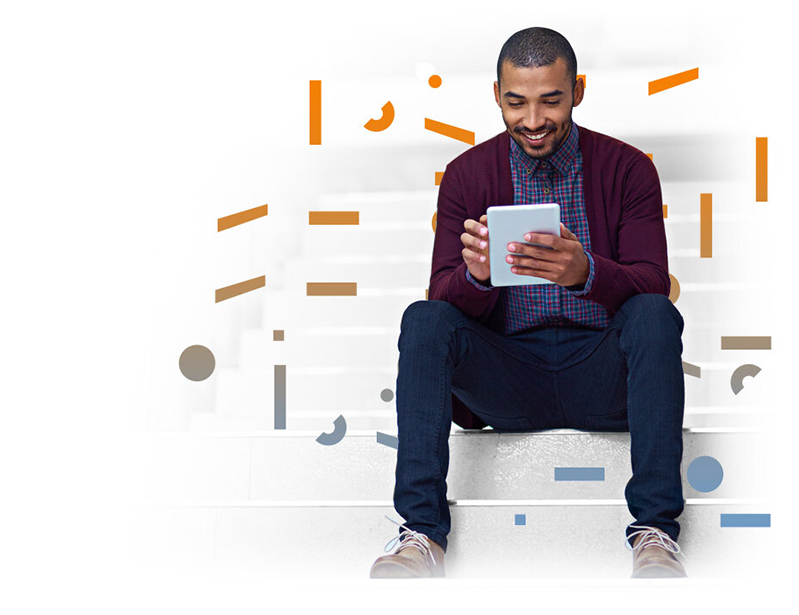 Understand Where Your Employees Are and Where They Have Been
Intelligently determine employee location based on data from multiple sources:
Travel and Expense Reports
Time and Attendance Sheets
Our approach to employee location data and insight
Automated
Eliminate the headache and inaccuracies driven by employee self-reporting.
Integrated
A single platform draws in data from multiple sources creating a single version of the truth.
Insightful
Live reports that highlight trends in people movement and alert you to potential issues before they occur.
Secure
Your data is protected with best-in-class security infrastructure, internal controls, and restricted access.
A Technology-Driven Approach to Business Travel, Tax and Immigration Compliance and Health and Safety Risks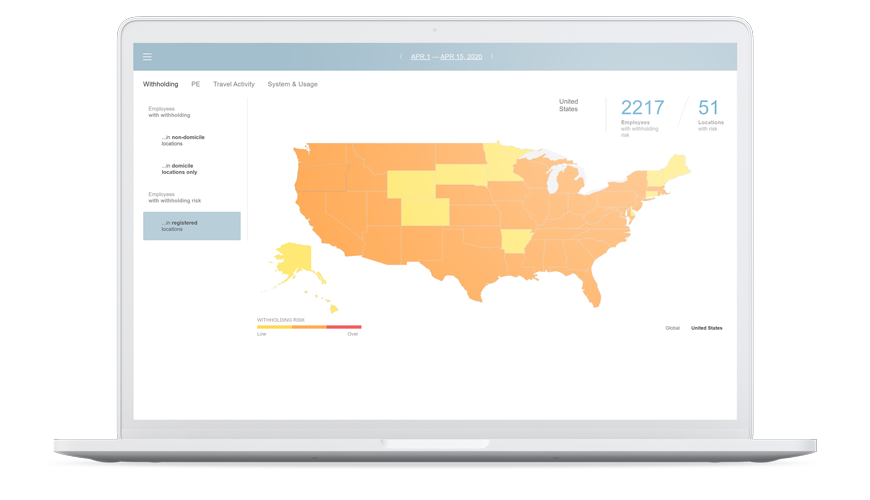 Multi-Jurisdiction
Payroll Reporting
Eliminate the need for mobile employees and payroll/HR admins to manually report and calculate appropriate multi-jurisdiction payroll withholdings. Topia accurately calculates and accrues the appropriate amounts of withholdings for a given jurisdiction saving time and money.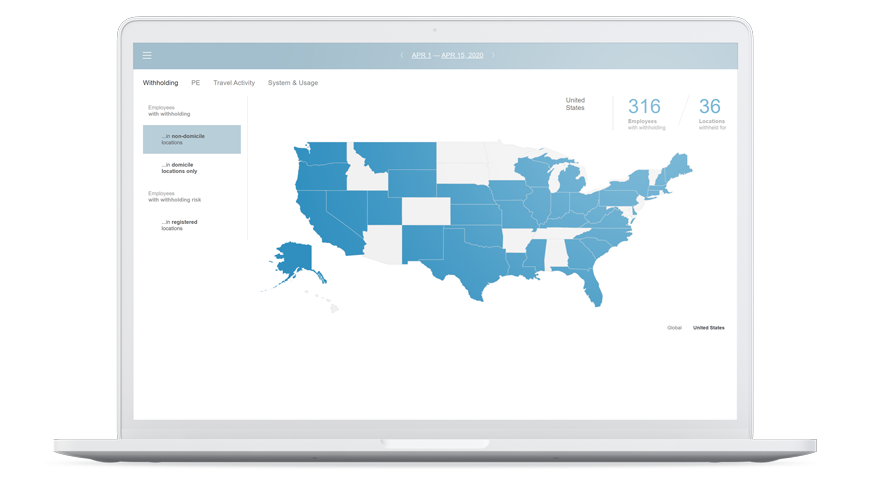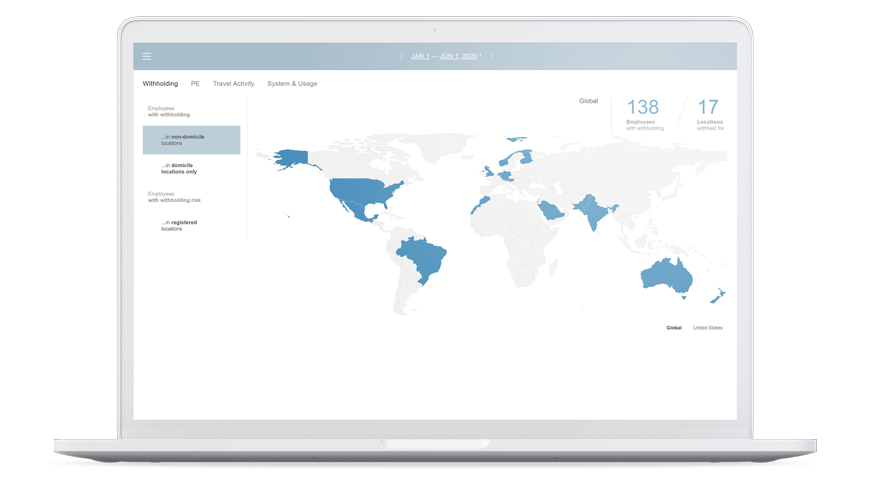 What is a Distributed Workforce?
A distributed workforce encompasses your business travelers, remote employees, assignees, and the various employees working outside a main office. Today, your workforce is more distributed than ever before – and managing the associated risk and compliance has created new challenges for organizations of all sizes. Evolving work from home policies require new levels of visibility and oversight as 'home' may be across state or country lines. For those without access to information, risk is growing exponentially – and for those with data at their fingertips, new opportunities for significant savings are developing. Topia enables organizations to effectively manage distributed workforces.