Topia + Workday

Better Together for Your Global Talent Strategy
Topia is the only Global Talent Mobility partner with a Workday Approved Integration.  In addition, Topia is a Workday Ventures Partner with Workday as a strategic investor in Topia.  This unique and close relationship with Workday means:
An off the shelf integration between Topia and Workday

A close working relationship between Workday and Topia product teams

Topia complements and extends the value of your Workday solution
Want to Learn More? Fill Out This Form and We'll be in Touch.
Watch this 2-Minute Demo of the Topia /Workday Integration
Delivering a global talent strategy is hard enough without missing data and incomplete information.  Make fully informed talent decisions by combining Workday's market-leading HCM, Finance, and Payroll solutions with Topia's best in class Global Talent Mobility platform.

Seamless Data Flow Between Workday & Topia
Automatically transfer data between the systems for workflow automation and advanced insights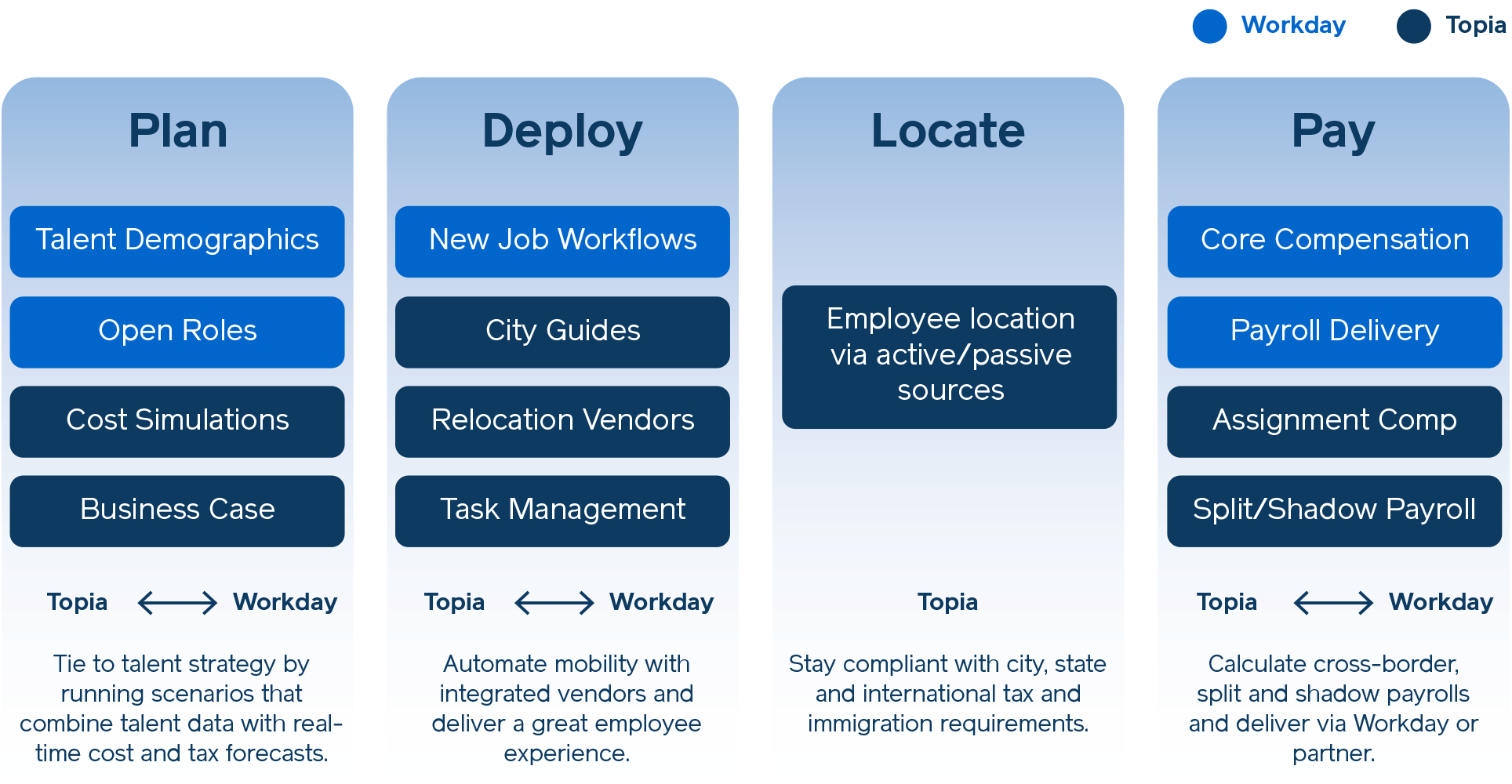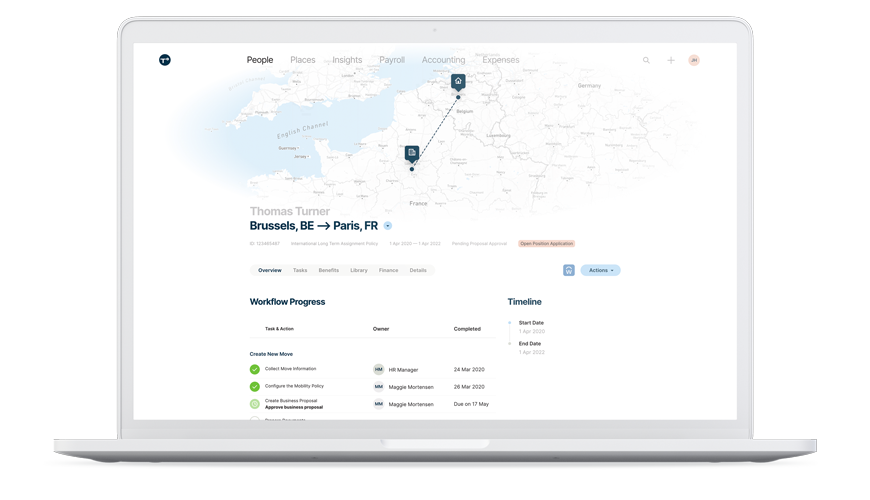 Supercharge Your Workday Solution with Global Talent Capabilities
Support global payroll, split payroll, and shadow payroll

Understand the impact of mobility on retention, performance and workforce cost

Automate specialized global talent mobility processes such as cost simulation, employee footprint tracking, immigration, and mobility vendor management
Why Does an Approved Integration Matter?
A Workday Approved Integration simplifies deployment, enables real-time data sync based on defined triggers, and is built collaboratively with Workday, ensuring roadmap alignment and future viability. You never have to worry about an update from either Topia or Workday that could disrupt your integration.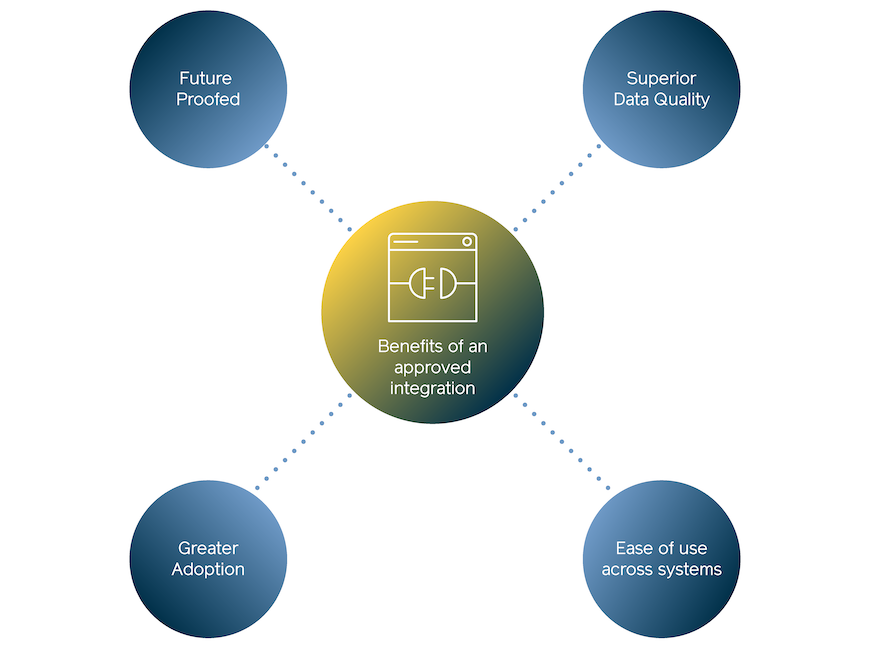 Topia + Workday
Value for Our Customers