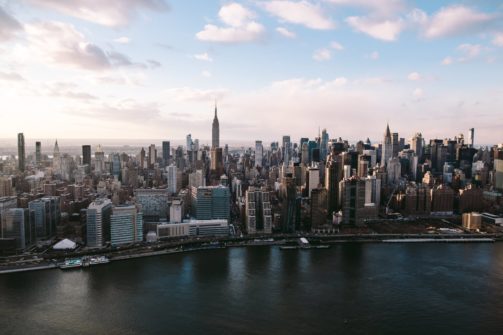 Webinar Review: Tap into the strategic power of mobility
Last week we hosted a webinar where Meghan M Biro, CEO of Talent Culture sat down with Robin Clowes, Director of Global Mobility and Immigration at Dell to discuss how mobility programs can evolve to become strategic partners to deliver on talent and business objectives. If you missed the webinar you can watch to the recording here. We've also summarized a few key takeaways for your reading pleasure below.
Dell is a powerful example of a constantly changing and growing organization that uses global mobility management to transform talent development, and solve key business challenges. Luckily, companies of all sizes can use the lessons learned at Dell to tackle your own global mobility challenges.
Properly executed global mobility management is a win for all sides. GM elevates the employee experience, boosts engagement, and empowers alignment between companies and their workforce — on a global scale. In this day and age, employees not only expect global mobility possibilities, but also the support systems and safety net to make it work. If you're dealing with global mobility, having a good GMM system in place is vital to business success.
If you'd like to leverage global mobility to boost recruitment, improve talent development, and increase retention here are five tips to get you started down this path:
Make sure you have a sufficient team and technologies in place.
As Robin highlighted your "team" may not just be the actual employees in your organization responsible for delivering your global mobility program, but also your vendors and solution providers. Dell has a global mobility team spread across different countries and time zones supported by vendors that enable them to offer flexible solutions to their relocating employees and business stakeholders. Finding the right solution providers is important to free up the internal mobility team's time to focus on strategic activities vs logistic and administrative tasks.
Get people on board with great data.
When looking to make a change to your mobility processes – especially one required to tap into the strategic power of mobility – you will often need to get buy-in from senior leadership within your organization. To do this you need to build a relationship with them and educate them. Data becomes the vehicle with with to build trust and showcase why things need to change.

Consider offering a combination of basic, core and tailored services.
As Dell evolved as a company, through mergers, acquisitions, and growth, they had to move from a "one size fits all" approach to a flexible tailored approach to global mobility. Each business had their own growth and talent strategy. Robin didn't want Global Mobility to serve as a "gatekeeper" constantly having to check policy and manage exceptions. So by embracing a flexible approach they could focus on more strategic, value-add work.
Solicit allies to support your efforts.
Global Mobility doesn't occur in a silo. It impacts the operations across individual business units, HR, Finance, Payroll, Legal, etc. If you're having trouble getting buy-in from senior leadership to approve changes to your global mobility structure consider starting by getting support from other stakeholders who are impacted by the mobility process on a more regular basis. If the changes you want to make to the mobility program will also improve their lives you can build a cascade of support to take to senior leadership to drive change. Also, developing a mobility "champion" within the leadership team will make your life much easier going forward.
Don't stop evolving.
Robin put it best, "Change management is ongoing. You never stop." You have to convince your company to change, you can't force it, but rather create it and work within the company's culture. Data sharing and education are so important to get your points across, and soliciting feedback/partnerships are vital to roll out change. Once you have a solid foundation of vendors, processes, reporting and relationships/trust with the HR leadership it becomes a lot easier to keep the change conversation going.
To hear all the insight shared by Robin and Meghan listen to the full webinar recording available on demand here.