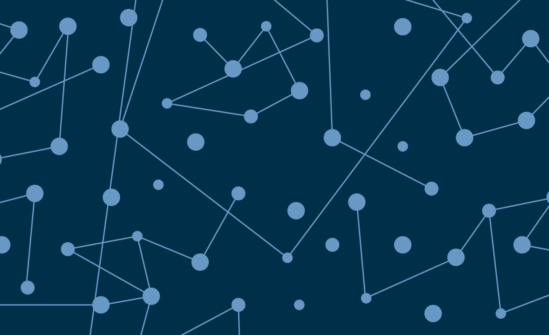 UK Employees Reveal all About Their Perceptions of Working Abroad
Did you know that over 30% of UK employees have left a job because they were denied a relocation opportunity?
And did you know that females in the UK feel less optimistic about moving abroad to advance their careers, than males?
Well, these are just some of the findings from our new report with Wakefield Research titled Mobility in Focus: Identifying the Talent-Mobility Disconnect. In it, we explore people's perceptions of taking job opportunities abroad to benefit career development – and how these perceptions vary by gender, generations and geography. We also examine the other side of the fence, surveying HR professionals to understand how organizations view mobility and if they're ready to meet the demands of a changing business and talent landscape.
So, what did we learn as it relates to the UK?
Gender
Surveying a total of 500 UK employees, the study found that 63% of females feel less qualified for open positions abroad compared to their current role, than 48% of males in the UK. We also found that 34% of females feel less optimistic that moving abroad will advance their careers, compared to 18% of males.
Not surprisingly, males are more likely to be moved around international offices – with 27% moving more than once, unlike 17% of females.
Our results point to the work that still needs to be done to level the gender playing field – particularly as global experience is a key ingredient to fostering future business leaders. HR and mobility teams need to collaborate with management on how to make this happen – through review of policy considerations, selection and screening, as well as employee support during relocation and assignment. Prioritising diversity advancement within a mobility program requires conscientious actions from every stakeholder, not just HR.

Generation
It's no secret that millennials and gen Z are causing HR and mobility teams to re-think how a mobility strategy is carried out. What our results show is that giving millennials and gen Z opportunities abroad helps retain younger talent in your workforce. It also shows that financial incentives do not necessarily drive these generations – it's all about experience and opportunity for growth.
We found that 29% of millennials and 22% of gen Z respondents in the UK have already been relocated to other offices more than once – this is a lot more than 17% of baby boomers, who have at least two more decades in the world of work. Interestingly, 33% of gen Z have actually already left multiple jobs due to lack of re-location opportunities, and millennials are more likely to leave a company if not given opportunities abroad.
However, only 41% of millennials in the UK expect cash to relocate unlike 62% of gen X and 69% of baby boomers; millennials want cultural support, such as language lessons, when re-locating instead.
Geography: does the UK differ from the US?
Slightly, yes.
US employees are less likely to leave current employment over relocation opportunities, than UK employees. Similarly, UK employees are more willing to take a job in another country compared to US employees. This is probably due to the size and locations of both countries. A relocation abroad for a US employee is a much bigger move than from the UK to France or Germany, for example. However, one fifth of UK and US respondents have left a job because they were denied relocation opportunities, so even though US employees are less likely to do it, doesn't mean they won't.
What are HR teams doing to support employees?
Globally, they are all fighting the same fight.
According to the survey, the cost involved in advancing a strategic mobility program is the biggest obstacle companies face. This comes despite more than 90 percent of respondents recognising that mobility improves business growth, agility and diversity and inclusion. We consistently see mobility programs trying to do more with less – and many looking to technology to help them deliver ambitious company goals.
We think the data points to a clear conclusion: there is a mobility disconnect. Mobility needs to be engrained into business and talent strategy with better communication about relocation and internal job opportunities, and HR needs modern, effective solutions to help them manage a strategic, global mobility program. It's the only way they'll win at the talent game.
Find out more and download the full report click here.
To learn how Topia supports global mobility programs, click here.