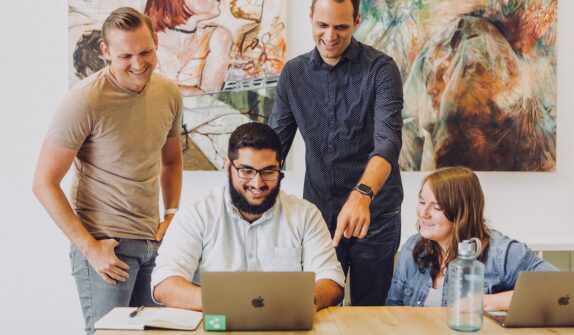 Introducing Topia Select – A leading technology offering for smaller mobility programs
The need for technology to manage talent mobility
Global mobility was late to the HR tech transformation party even though deploying and leveraging talent across borders is a crucial element to global talent strategy. Thankfully, today, Topia offers a world-class technology solution for organizations to manage this process. 
However, leading global talent mobility technology has been seen as something only needed by or afforded to larger mobility programs. It wasn't uncommon to hear the sentiment that "technology is too expensive" or "too complex." This is in spite of the fact that smaller organizations and mobility programs still face many of the same challenges their larger counterparts do and oftentimes have HR teams needing to pull double or triple duty to become mobility experts on the side. 
When we looked at the market we found that smaller mobility programs were largely being underserved despite facing problems that could easily be addressed by technology. Some typical smaller-program challenges include:
Steady program growth meaning manual admin becomes overwhelming

Rapid expansion in a high growth company can break processes overnight

Heavy reliance on pay-per-calculation cost estimates and data tables without always seeing the annual cost

Increased pressure on mobility to be more strategic

Employee experience initiatives that expect best in class employee experiences

Partially used RMC tech that only shows part of the picture
Now, just like there are solutions for smaller organizations to manage recruiting, benefits, payroll, and other areas of HR and talent management, there's an option for global talent mobility as well – Topia Select. 
What is Topia Select
Topia Select gives organizations with less than 200 annual moves – including cross border hires, permanent transfers, STAs and LTAs, and more – the essential tools and innovative functionality they need to automate their mobility program and deliver more strategic value to their business without the need to do any lengthy customized implementations. Instead, we're able to offer organizations workflows, tasks, data, document generation, calculations, reporting, and more with out-of-the-box best practices built-in and just the right amount of configurability. You can go live in as little as a few weeks at a price that makes sense for smaller programs.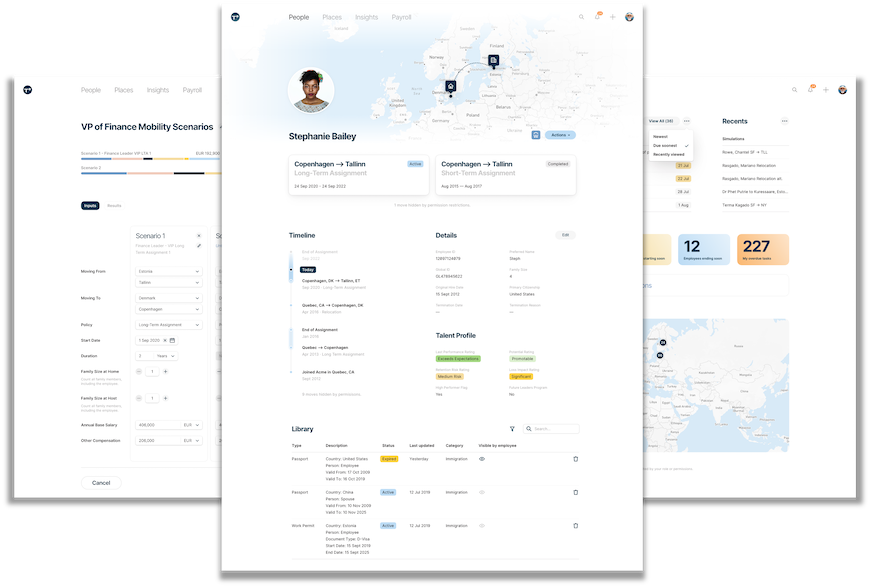 We've done this by taking advantage of the power of the Topia One platform to pre-bundle the most popular features of our Topia Plan, Manage, and Go products. With Topia Select organizations get: 
Case management and workflow automation, allowing teams to easily initiate, end, and extend moves and vendors all with a centralized view of the status of every task and initiation.

Cost estimates, compensation calculations, and simulations allowing for clear budgetary controls and on-demand agile talent planning.

Automated offer/assignment letter generation with document management

Dashboards, reporting, and analytics so you can stay on top of your program and access key insights about its performance. 

Tools and support for mobile employees in a consumer-grade experience via both web and mobile applications

Built-in COLA, spend, and hardship data from industry leader AIRINC

Self-service control with Topia's Configuration and Vendor Hubs

And more…
Benefits of Topia Select
Topia Select is all about providing greater efficiencies, insights, and the ability to "do more with less". But there are other practical benefits of the Topia Select offering.
As a truly SaaS solution, Topia Select is always up-to-date and adding new capabilities.

AIRINC data built-in ensures you have accurate information to base decisions on.

Fast implementations mean you realize value from your new technology sooner.
Also,  when you think about the future, one of the great benefits is the ability for the solution to grow with your program. As your needs change and evolve, adding additional functionality from the full Topia suite of products is simple and doesn't require re-implementing a new solution. 
And at the end of the day, Topia Select lets any HR or mobility team deliver a world-class mobility program. 
Getting Started
If you're interested in learning more about Topia Select you can visit its dedicated webpage to learn more, download the brochure, or contact the Topia team to speak to a representative.