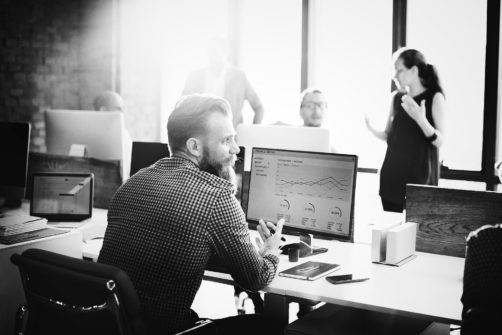 Global Mobility Scenario Planning Basics – The Cost Estimate
Here's a fun fact: Did you know that nearly 40% of all CFOs at the largest public and private companies in the U.S. have worked abroad? Thanks to technology, business collaboration across countries and regions have become routine. However, as essential as overseas postings are, they can be both expensive and unpredictable for the business.
Every relocation involves the strategic planning of myriad variables: location, employee and family considerations, project scope and duration, tax implications, and other factors. Here is where the global mobility team can add strategic value for every move––for both permanent transfers and assignments. Understanding the true cost of a given mobility scenario is the first step in determining the potential ROI of sending an employee to complete an objective vs. another potential course of action.
Best practices for calculating a cost estimate
There are several categories you must explore to calculate a precise and accurate cost estimate that will naturally fluctuate depending on the policy and level of benefits provided to the employee. Let's review the main cost categories and explore how technology can alleviate the manual burden of performing this calculation.
Compensation
To fully encompass compensation, you must take into account employee salary and bonuses. You should also examine additional allowances, such as cost of living adjustment (COLA), expatriate allowance (if applicable), and location allowance.
Annual and one-off expenses
To calculate annual expenses, you must include items such as lodging, utilities, auto insurance, health insurance, children's education, home leave, storage of employee belongings, and tax return preparation assistance.
You should also include costs incurred on a one-off basis for both the employee and their family members in this section. Pre-assignment expenses can consist of a visit to the new location, medical exams, immunizations, airfare, the shipment of possessions/furniture, and destination services. Expenses incurred during the assignment could include costs such as language and cultural training, visa and work permit fees, and temporary accommodations. Global Mobility Management technology can provide a single database where all of this information is stored, making estimate calculation easier and more efficient.
Taxes, social security, and fees for assignment-related services
Host country taxes can be confusing and tricky. To include these estimates in your calculation, you need to consider how the home country and destination fiscal laws will be reconciled. From there, you can synthesize how the employee compensation and benefits should be delivered in the most tax-efficient way. Technology can relieve this burden and provide a singular place to access host country tax logic.
Taxable items in this category may include expenses paid to relocation companies, immigration offices, tax advisors, and others for services and consulting required during the assignment.

Why good cost estimates are essential
We understand––deploying talent can be expensive. That is why it is imperative to have an accurate cost estimate. An accurate cost estimate will help you determine whether you should relocate an employee or not. For example, a three-year international posting for a senior executive may deliver excellent value on a $1.3 million budget. But, if the price tag rings in at $2.4 million instead, would the cost/benefit ratio sway in the other direction?
For long term global assignments, expenses are a significant factor. A precise cost estimate is an important element to help you determine whom to send, where, and for how long. Calculating multiple estimates for each scenario makes good business sense and ensures management buy-in and support.
Detailed mobility cost estimates help demonstrate the value of global mobility programs. They also enable the allocation of various cost items to the appropriate business units. However, a robust and accurate cost estimate can also take hours and hours of manual labor or hundreds of dollars per estimate in outsourced fees. That's why the traditional manual approach to cost estimates is no longer sufficient for business needs.
The global mobility management industry is shifting from basic cost estimates to actual scenario planning, which encompasses the "what if" scenarios. Our Topia Plan solution can help produce accurate, fast, and highly effective cost estimates and compare different mobility scenarios in mere minutes. This forecasting tool lets you instantly create, calculate, and share highly detailed and accurate cost estimates for your mobility program. For more information on Topia Plan, check out our ebook Global Mobility 101: Planning Scenarios and Estimating Costs.