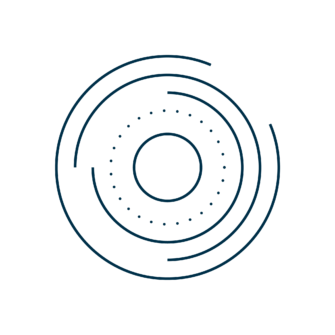 Talent Mobility Goes Mainstream
Years ago, I sat in a conference room at the Mandalay Bay during my first HR Tech conference, envisioning a future where HR, finance and global mobility converged to create a new talent mobility software category. This week, my vision came true as Workday and Topia, as a Workday Ventures software partner, announced our partnership for talent mobility. For the first time, companies will be able to match employees to opportunities and then get them there.
At this week's Workday Rising, Workday announced their Talent Mobility Marketplace, which will categorize employees based on skills and match them to opportunities across companies. Complex algorithms will facilitate this matching and allow companies to dynamically fill business needs, offer retention assignments and create dynamic teams with people from inside and outside the organization. Over time, I hope this marketplace will also include contingent workers – making an agile and adaptable workforce a reality.
To be most effective, I believe these algorithms must include both talent data (skills and performance) and mobility data (location, cost and lifestyle). In a world which is increasingly agile and mobile, success in new opportunities is not only about work, it's also about the success of a human being, and how well she and her family settling in to a new location. Talent matching algorithms should also include location and lifestyle data, as well as cost and compliance dimensions – short term projects, commutes or assignments across offices can come with hefty price tags and tax obligations. This is where Topia's unique data sets, proprietary tax engine and global mobility algorithms can come into play.
Imagine a world where an employee is intelligently matched to a new opportunity in another location. Topia can then get them there through its global mobility suite which manages everything associated with the employment of a mobile employee. This includes estimating and accruing for costs, managing administration and cases, tracking compliance and data, coordinating with external partners across relocation, tax and immigration, calculating complex payroll instructions based on the benefits delivered and the employee's geographic footprint, and ensuring the employee and her family settle in successfully. These activities exist whether an employee moves for one month, one year, every other month or forever.
The new talent mobility category – matching employees to opportunities, giving them learning paths to be successful in these opportunities and getting them to their new location – sits at the unique intersection of traditional Human Capital Management, Finance Systems and Payroll Systems. It now brings global mobility – a category that has traditionally been associated with transactional corporate relocation and separate from the HR tech ecosystem – into the enterprise software fold.
Talent mobility is more than a $30 billion market linked to the three large macro trends in the workforce today – globalization, changing workforce demographics and AI disruption. Without a doubt, it is the heart of how our workforce increasingly operates, and key to winning the global talent wars. With Workday Ventures' investment in Topia and our close partnership, we will soon be able to offer a significantly more integrated solution-based approach to our joint customers – ushering in true talent mobility and an agile workforce.