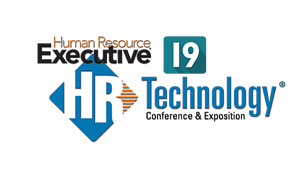 Brynne Herbert, MOVE Guides' CEO and founder, will join a discussion titled, "Founders and CEOs," during the first-ever Women in HR Technology panel at the 19th Annual HR Technology Conference and Exhibition.
WHEN:
The conference will take place Tuesday, October 4 to Friday, October 7, 2016.
The Women in HR Technology panel is scheduled for Tuesday, October 4 from 10:00 a.m. – 2:00 p.m. CDT.
WHERE:
McCormick Place
2301 South King Drive
Chicago, Ill.
MOVE Guides will exhibit in Booth No. 2648.
DETAILS:
Much like the people it serves, HR technology is constantly evolving, and as business needs ebb and flow, these technologies change to meet demands. Take talent mobility; what was once a highly manual, disjointed process is now powered by transformative technology. The driving forces behind this constant change are the individuals who recognize the issues and seek to find the right solutions.
During the annual HR Technology Conference, Brynne Herbert, founder and CEO of MOVE Guides, will participate in the conference's inaugural Women in HR Technology event, which will cover four distinct topics. Herbert will participate in the "Founders and CEOs" discussion, along with four other likeminded female executives, to explore the challenges of starting and leading technology companies in a traditionally male-dominated industry. Throughout this discussion, Herbert and the panel will share ways they have created and continued to lead successful technology organizations as well as the lessons learned along the way. Session attendees will hear insights and ideas on how more women can become technology founders and leaders.
In addition, MOVE Guides will demonstrate its industry-leading Talent Mobility Cloud platform featuring a Single Mobility View of all activities associated with employee relocations. Conference attendees interested in learning how a unified approach to global mobility management can help their company streamline the relocation process are encouraged to visit representatives from MOVE Guides in Booth No. 2648.
For additional information about the HR Technology Conference and Expo, visit: http://www.hrtechnologyconference.com.