Topia + CIBT

Automating Cross Border Compliance and Service Delivery 
Remaining compliant with cross border employee movement is more complex than ever before. Ensure immigration, employment and regulatory compliance with Topia's compliance management solution integrated with leading immigration firm, CIBT.
Scroll down to learn more.
Want to Learn More? Fill Out This Form and We'll be in Touch.
Topia + CIBT
Value for Our Customers
An Integrated Solution Between CIBT and Topia
Automatically identify, assess, fulfill and manage your business travel compliance obligations.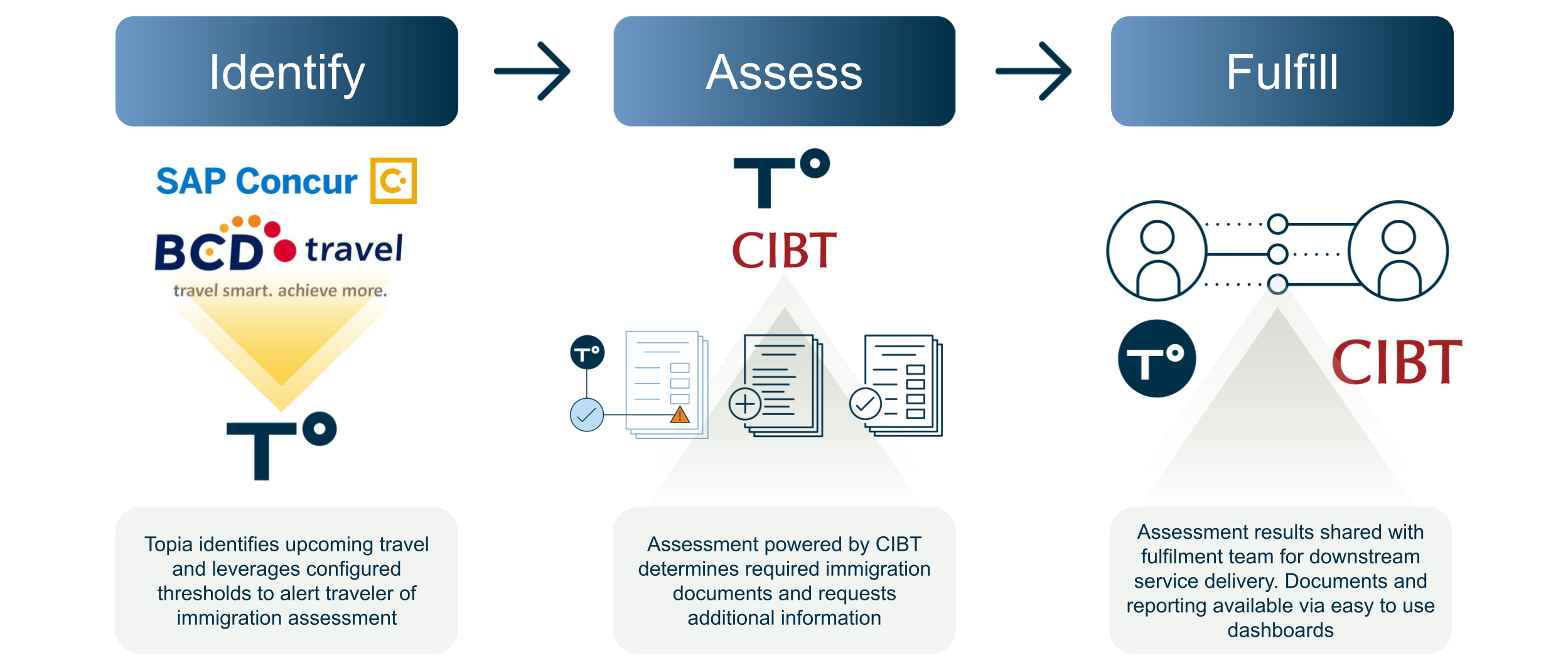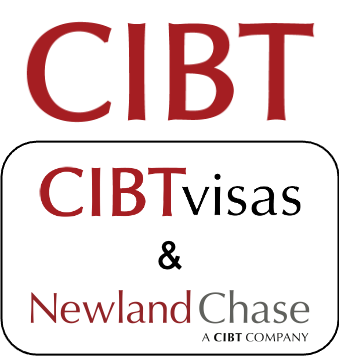 A Leader in Immigration and Employment Regulations
CIBT is the leading global provider of immigration and visa services for corporations and individuals. With thirty years of experience, CIBT is the primary service provider to 75% of Fortune 500 companies. CIBT offers a comprehensive suite of services under two primary brands: Newland Chase, focused on global immigration strategy and advisory services for corporations worldwide and CIBTvisas, the market leader for business and other travel visa services for corporate and individual clients.
Why Does a Standard Integration Matter?
A standard integration simplifies deployment, enables real-time data sync based on defined triggers, and is built collaboratively with CIBT, ensuring roadmap alignment and future viability. You never have to worry about an update from either Topia or CIBT that could disrupt your solution.