Webinar Recording
Identify and Manage EU Cross-Border Compliance Issues Before They Occur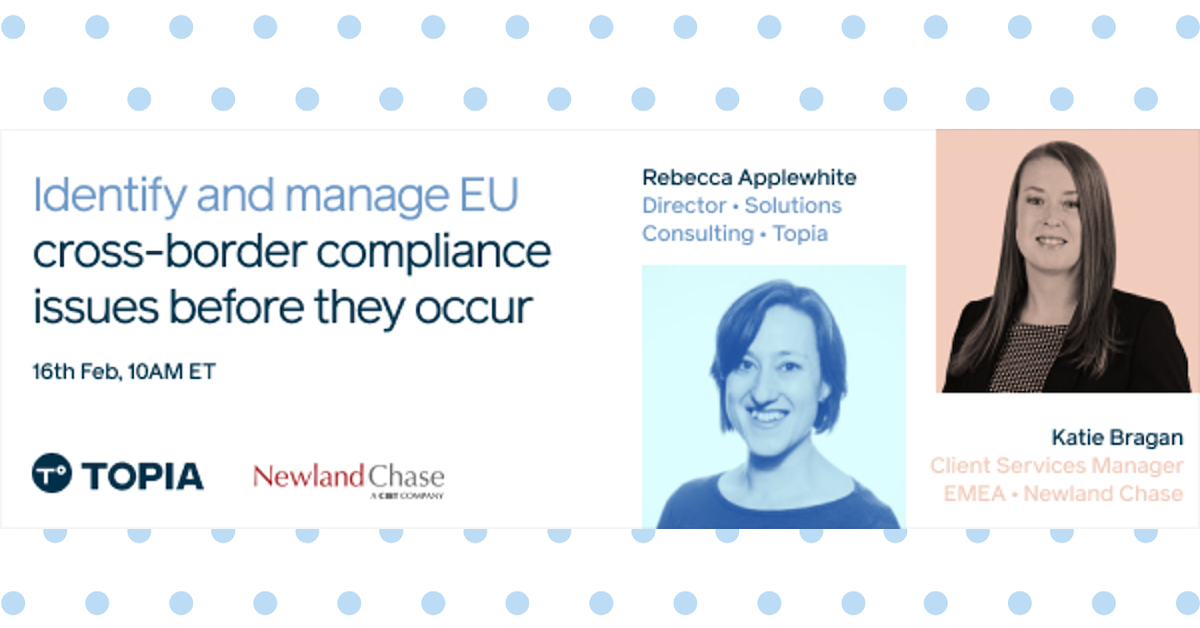 Compliance and safety concerns for cross-border travel in Europe are more complex than they've ever been. With a COVID vaccine rollout underway, countries are expected to crack down on cross-border movement to recoup revenues from social security, tax, and labor law non-compliance in 2021 and beyond. It is imperative for businesses to have a compliance management solution in place to quickly capitalize on international opportunities as borders reopen.
Integrated technology and service solutions will help organizations avoid millions of dollars in potential penalties for failure to adhere with Posted Workers Compliance and other cross-border regulations.
In this on-demand webinar recording, join Rebecca Applewhite, Director of Solutions Consulting at Topia, and Katie Bragan, Client Services Manager, EMEA at NewlandChase, as they examine the business-travel related compliance issues businesses will face in 2021 and why you need a technology-based solution to manage them.
In this 30-minute webinar attendees will learn:
Why manual approaches to managing travel compliance won't work
How Topia and NewlandChase's new partnership benefits organizations
See a demo of integrated technology and service delivery in action