NEW Research from Topia

Adapt to a flexible new-normal: What a global pandemic has shown us about employee priorities
When a global pandemic upends the way work gets done, the future of work is no longer an abstract idea – it's here and now.
Will organizations and employees embrace a more distributed workforce future? And how will it impact what employees expect out of work?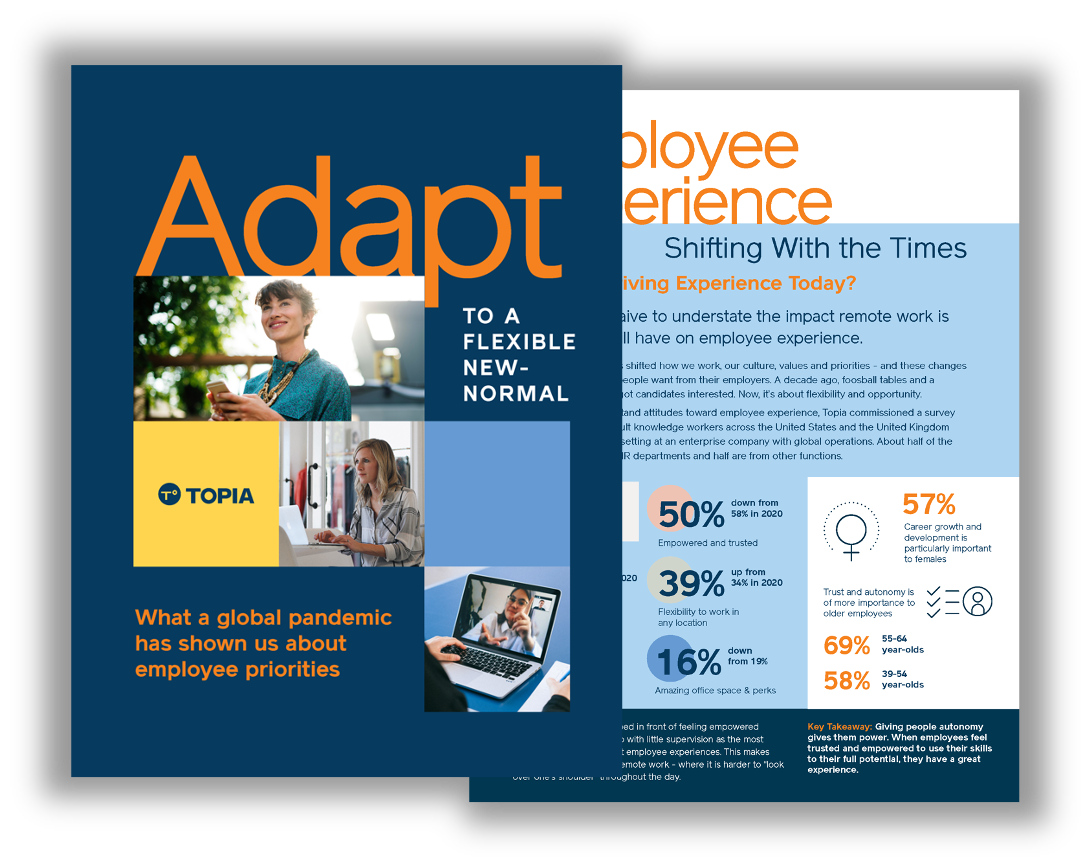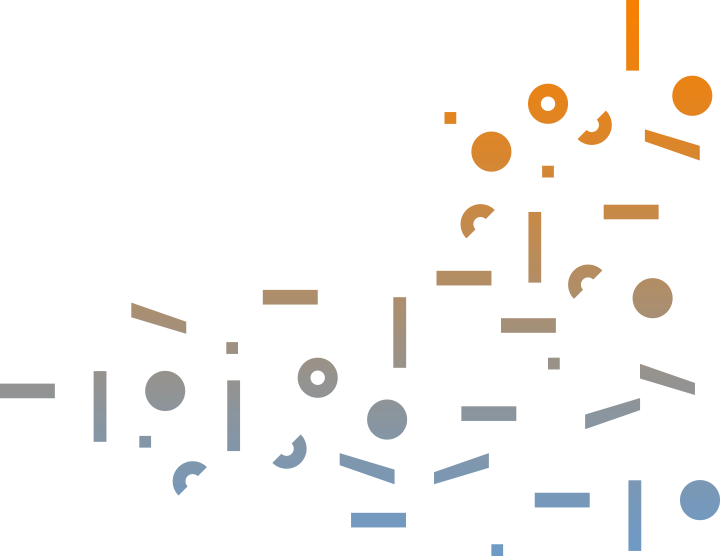 Join Steve Black, Topia's Co-Founder and Chief Strategy Officer, as he sits down with HR experts to explore the results from the latest iteration of the Adapt survey and what it means for organizations today. Learn more and register here.
The global pandemic has shown that remote and distributed work is not only a viable way to get things done, but for some, is a preferred way of working. However, there are challenges that come hand in hand with a workforce that is more mobile than ever before. From compliance concerns to employee experience, organizations and employees must adapt if they want to make flexibility and agility the norm while still providing great employee experiences.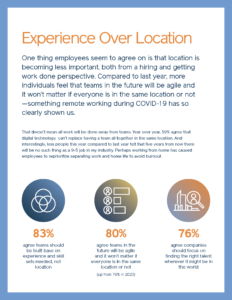 In this updated research report for 2021, Topia takes a look at exactly what employees value in organizations in a post-pandemic world. How do the activities, technology, and environment in which individuals work impact their overall employee experience? We surveyed 1,250 enterprise organization employees across the US and UK to gather new insights shared in this report.
Download this complimentary report by filling out the adjacent form. Looking for last year's survey results? Click Here.
Download Your Complementary Report