Smarter Immigration Risk Management
Topia's acquisition of Pearl Global Tech allows us to offer a standalone immigration risk management solution and enhance our remote work and pre-travel offerings.
Topia's standalone immigration risk management solution (formerly Permiso) offers a fast, user-friendly approach that allows business travelers and remote workers to perform their own pre-travel immigration assessments in real-time and helps ensure that their HR and global mobility teams can maintain tax and immigration compliance. Traveling employees and HR teams also have access to our Global Immigration Library.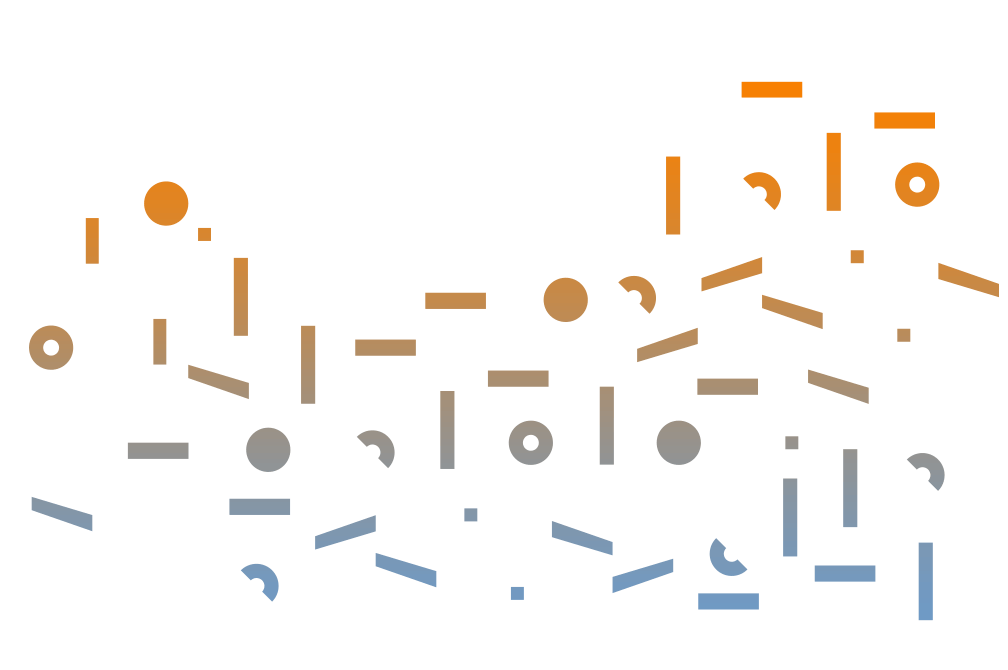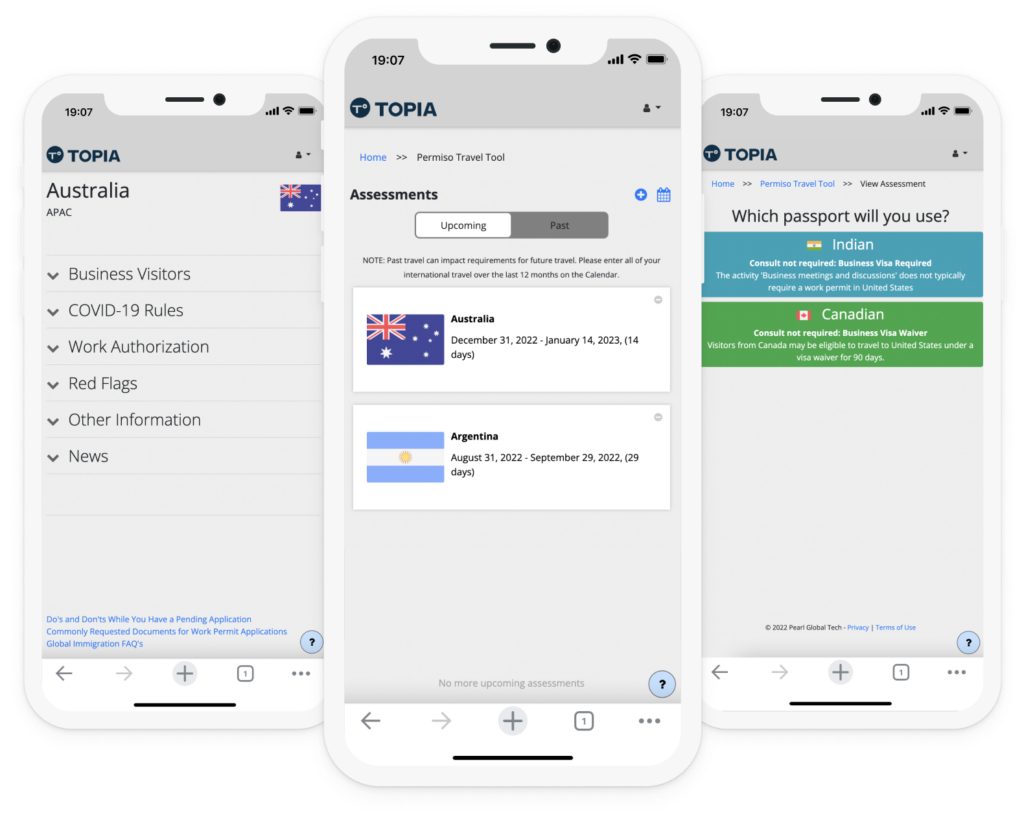 On-Demand Immigration Compliance with 60-Second Traveler Assessments

Make immigration risk assessment processes simpler and more effective
Topia's immigration risk management solution combines the convenience of an instant online travel and visa assessment rule engine with a comprehensive knowledge base of up-to-date domestic and global immigration information, news, policies, and country overviews provided by immigration experts.
How Does Topia's Immigration Risk Management Solution Help?
The solution allows you to enhance your business processes and enables you to configure activities and outcomes to suit your needs. You can:
Keep your traveling workforce tax and immigration compliant and be audit-ready
Run initial visa assessments in 60 seconds
Gain insightful reporting and analytics on your distributed workforce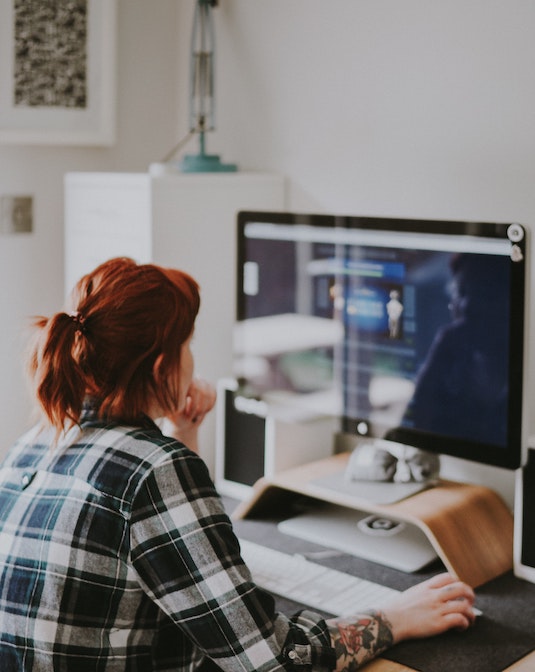 "We've used Pearl Global Tech to learn what's possible before our employees even start booking trips. In addition to the 60-second Permiso Assessment tool, the embedded global immigration knowledge base is the go-to source for immigration information. It will be exciting to see how Topia's technology – coupled with Pearl Global Tech's deep immigration capabilities – can help companies solve all types of mobility challenges in a single platform. I believe this will make life easier for HR and travelers, with better speed and value than the service-led solutions."
Global Mobility Leader, Fortune Global 500 Company

Submit the adjacent form to speak to a Topia team member to schedule your no obligation demo of Topia's Immigration Risk Management Solution and see how your organization can benefit:
Ensure compliance

Speed up assessments

Report effectively

Be audit-ready 

Enhance business processes
Learn More About Our Immigration Risk Management Solution