Webinar Recording
Topia Virtual Summit – Mobility expert panel discusses COVID-19 and aligning to talent strategy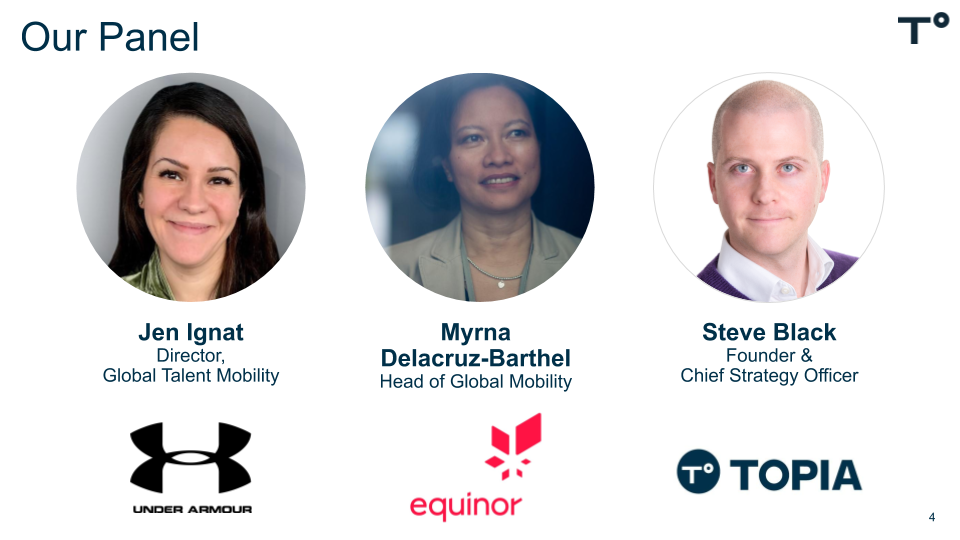 Moderated by:
Steve Black, Topia's Chief Strategy Officer
Panelist Participants:
Jen Ignat, Director of Global Talent Mobility, Under Armour
Myrna Delacruz – Barthel, Head of Global Mobility, Equinor
Session Description:
How aligned is your Talent Management Strategy with your Global Talent Mobility function? Recent events have shown us these areas of HR are on a convergent path in order to deliver on the business goals of an increasingly complex and fluid world market. In this session, Steve Black sits down with talent mobility experts Jen Ignat and Myrna Delacruz-Barthel to discuss the impact COVID-19 has had on their organizations and what they foresee for the future of talent mobility and the role it will have on talent strategy.