Webinar Recording
Preparing for Distributed Workforce Compliance in 2021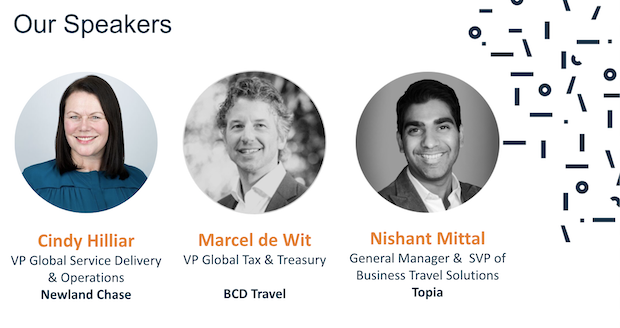 How technology can help your travel and remote work programs comply with Posted Worker and other cross border regulation?
Due to the COVID-19 pandemic, many employees were "stuck" working remotely where perhaps they should not have been. Accordingly, European countries and US states were lax in enforcing new Posted Worker, social security, and tax withholding/reporting regulations in 2020. As we head into 2021, it is largely expected that this freebie period will come to an end and there will be tighter enforcement and more audits for organizations with workforces that are distributed across borders.
Join Topia, BCD Travel, and Newland Chase for this recorded panel discussion where industry experts will discuss the compliance challenges organizations face in 2021 and how they can address them with new technology and policies.