eBook
Preparing Employees for the Future of Work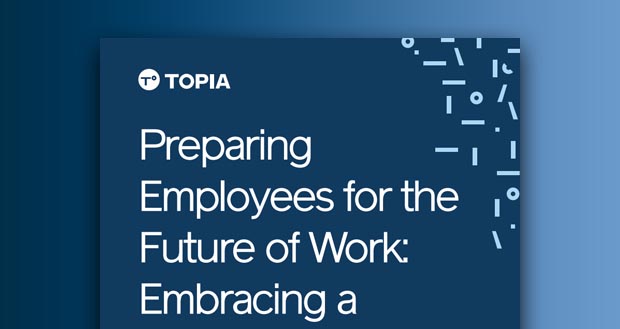 Embracing a Mobile and Agile Mindset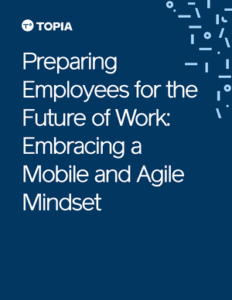 What steps do you need to take to prepare your employees for the future of work?
It's hard to find an enterprise company without an organizational transformation project in the works. Excited about the glowing profiles of companies shifting to holacracy systems and agile teams in the business press, many companies hire a consultancy to come in and lay down a road map to creating an agile enterprise by 2020. However, it's not that simple.
Despite all the time spent on organizational transformation, companies often forget to consider how both employees and prospective employees—the workforce as a whole—are being prepared to discard a lifetime of deeply embedded definitions of what 'success' looks like and adopt an agile mindset.
In this ebook we take a look at the role business and HR leaders must play in thinking through what it takes to ready their employees for the new future of work. Organizational leaders – from a training, development and cultural standpoint – must take action to move employees to a place where new agile workforce concepts are understood and accepted.
Download the ebook to learn more.