eBook
Key considerations for Global Mobility technology RFPs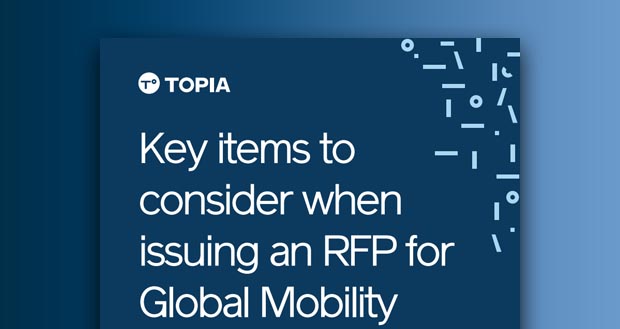 Key items to consider when issuing an RFP for Global Mobility  Technology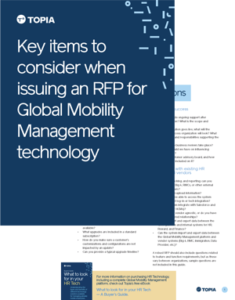 Leveraging an RFP to purchase a new technology solution is often an intensive process requiring an estimated 200 hours of labor from the issuing organization. Ensuring you maximize the return from that time investment means purchasing the right solution for your needs. To do that starts with constructing an RFP that takes into consideration both the needs of the mobility team and the needs of the broader business.
In this short, but handy eBook we detail some of the key considerations when constructing an RFP for Global Mobility Technology including:
How to ensure you deliver the right value to the organization with your solution
Examining how closely the Global Talent Mobility platform should fit with existing processes
Sample RFP questions to get you started down the right path
Download the ebook to learn more.