Webinar Recording
Global Mobility: The Best Practices For A Strategic Win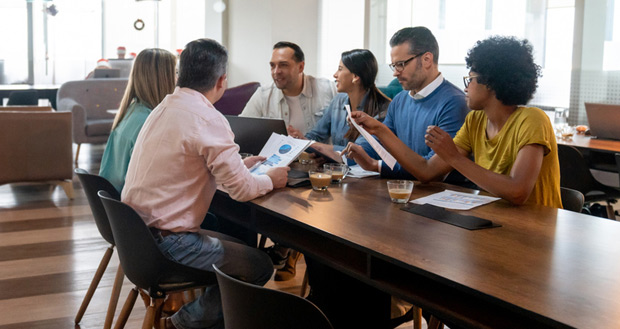 View this on-demand webinar.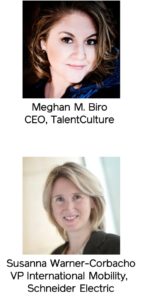 Join Meghan M. Biro, CEO and Founder of TalentCulture, and Susanna Warner-Corbacho, VP of International Mobility at Schneider Electric, for a dynamic conversation on what goes into a truly successful mobility program — so successful that Schneider won bronze in the Best Unique or Innovative Workforce Management Program award from Brandon Hall. They'll share insights on how to transform mobility from task-based to a key strategic advantage for both organization and talent.
This is a look at an innovative mobility program at work in real-time — a hands-on guide to proven best practices. Schneider transformed its own mobility program to increase visibility into performance and projected costs, ensure effective candidate selection and drive more flexibility for the employee. Learn the secrets of a mobility winner, including why it's so important to see mobility as of your talent strategy , and how to modernize and digitize your mobility program to drive incredible value for your company.
In this lively webinar you will learn:
The evolution of Schneider Electric's mobility program
How to balance selectivity and opportunity
How to facilitate traditional and nontraditional mobility scenarios
Determining the right criteria and duration for any mobility assignment
Why partnering with other branches of HR is critical
How to improve diversity and inclusion in mobility
How to take your organization's mobility program from transactional to  strategic
How to get tech, data, and governance to work together
To view this webinar simply fill out the adjacent form.