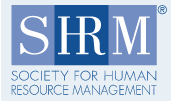 Brynne Herbert's blog post was featured on SHRM this week, highlighting the competitive advantages of success talent mobility. Read the full blog post on SHRM.
---
The mobility landscape has evolved significantly in the past five years. Businesses are increasingly looking outside of their home markets to broaden their talent pools and place key skills where they are needed most. This also means that as companies expand to beyond their home markets, talent mobility can be the key competitive differentiator for success.
The World Economic Forum recently shared in their Human Capital Report for 2015 that "Talent not capital will be the key factor linking innovation, competitiveness and growth in the 21st century." This will only become more important in the future, as companies are required to move people around the world to meet the needs of their customers, their employees and their business.
The global movement of talent is a critical issue for many organizations. Recent research shows that 60% of companies feel global mobility is important or critically important to meeting their talent agenda (Deloitte) but only 8% believe their mobility program is world class (PwC). How can companies compete if they do not have the right strategies in place to address the globalization of talent and revenue?
My diverse experiences from working throughout Asia as an investment banker to becoming a CEO and founder of a global tech start-up, I have witnessed first-hand how talent mobility can be a catalyst for huge change within a best-in-class business. Below, I have highlighted the top five competitive differentiators that define what it means to be a successful 21st century global organization and how talent mobility is leading the way.
Expand across borders
Recent PwC research states that 89% of companies plan to increase their mobile talent in the next two years. This has been made possible due to the convergence of several major market trends. Rapid globalization, a changing demographic, mobile devices, global skill shortages and cloud computing have all contributed to the urgent push for companies to expand their brand across borders and look outside their home market for success.
Leverage technology in the workplace
Today, the average person has 2.9 mobile devices (PC Magazine), which they expect to use in both their personal and professional lives. Adopting modern technology in the workplace, especially cloud-based, empowers employees to easily communicate across functions, borders and time zones. It brings simplicity, security, automation and better user experience at the click of a button. And the Millennials, which are now the largest segment of the US workforce, crave the opportunity to use technology.
Develop a diverse talent pool
The diversification of talent has become a hot topic for HR. Studies show that diversity in the workplace breeds more innovation and creativity for companies and can be a linchpin for talent retention.
In a recent Glassdoor survey, two thirds of respondents said that diversity was important to them when evaluating companies and job offers. Accessing talent and skills in every country and entering new markets enables greater team diversity, creates a talent pool with multiple skill sets, and helps fill talent gaps.
Promote flexible work environment
Long gone are the days of the typical 9-5 working environment. As companies expand to new cities and continents, so will the expectations to communicate across time zones. Additionally, 45% of Millennials would choose workplace flexibility over pay (Millennial Branding).
This also relates to how companies manage vacation time. If an employee has the technology to join a conference call, send emails and successfully finish an assignment on their holiday, do we really need employees to be in the office every day from 9-5?
Encourage employee engagement and retention
Just 31.5% of American workers are engaged in their jobs (Gallup). Providing employees with the global opportunities they demand increases productivity and engagement, and enables companies to meet their business objectives. Working abroad also opens up a new world of learning opportunities. Companies can look at relocation as a strategy to facilitate career development for employees.
A recent New York Times article reinforced this argument stating that 40% of CFO's have worked abroad. New cities mean broader professionals networks and new skill sets— a great way to grow a company's leadership pipeline.
The competitive advantages of successful talent mobility are making the workplace a much more integrated, transparent and well-functioning environment that empowers employees to be more productive and enables multi-national companies to thrive in the 21st century.