Company Solidifies Leadership Position in Newly Defined Global Mobility Management Space. Originally featured on MarketWired.
SAN FRANCISCO, CA and LONDON, UNITED KINGDOM–(Marketwired – Apr 26, 2017) –MOVE Guides, which moves and manages the mobile workforce, today shared news of its industry-defining progress and tremendous growth through the first part of 2017. Thanks to its transformational global mobility management technology, MOVE Guides is delivering an average cost savings of 20% to customers while reinforcing the validity of a new category that addresses how companies manage their workforces.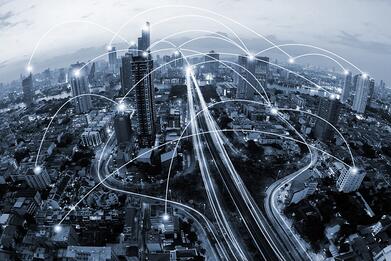 Enterprise Adoption by Industry Leading Companies
MOVE Guides' industry-leading position has been solidified by the exceptional growth in its existing customer base, representing an increase in annual recurring revenue of 48% over the last two quarters. In addition, 57% of MOVE Guides customers have proactively chosen to expand services with the company in the last six months. During this same timeframe, MOVE Guides has welcomed world-class brands such as Warner Music Group, Carfax and Booking.com to its impressive client roster.
Existing customers across a diverse set of industries have been positive in their praise of the MOVE Guides platform and services:
"MOVE Guides has been very client-centric in meeting our needs in developing policies. They have been a great partner." – Warner Music Group
"Carfax is on a mission to help millions of people. As our journey continues, we need to find the best and brightest to join our team. MOVE Guides helps us bring that top talent to Carfax so we can be successful well into the 21st century." – Carfax
"I very much enjoyed the MOVE Guides platform. [It is] very simple to navigate the website when adding a move, and they handled every part of the vendor interaction without me having to be actively involved." – Booking.com
Prominent Analyst Firm Sizes Market Opportunity
In Aragon Research's latest Research Note, the research and advisory firm estimates that, in the next five years, more companies will shift from using outsourced relocation services to SaaS-based global mobility management solutions, creating an over $11 billion Global Mobility Management market by 2023. Given its advanced technology platform, comprehensive relocation support for employees and full slate of experienced supply chain partners, MOVE Guides is exceptionally well poised to dominate this category.
MOVE Guides CEO Brynne S. Kennedy shared, "As evidenced by Aragon's analysis, the automation of employee mobility management is becoming increasingly attractive for growing organizations, primarily because of the significant benefits to employers and their relocating employees. By centralizing their mobility management in our Talent Mobility Cloud, we are able to help our customers reduce costs, gain better insights into talent management, and generate vast improvements in both employee satisfaction and productivity."
Strategic Acquisition and Leadership Team Expansion
With demand for MOVE Guides' mobility technology at an all-time high, the company expanded its executive leadership team as well as its Board of Directors to help guide its continued evolution. Significant new hires for the fast-growing company announced in the first half of 2017 included vice president of finance Dale Brown, vice president of product management Laura Marino and vice president of marketing Todd Wilms. Most recently, MOVE Guides welcomed Jonathan Chadwick, former executive vice president and CFO/COO of VMware, as its newest board member. With nearly 30 years of experience working with technology companies in both the United States and the United Kingdom, Chadwick's strategic insight will be invaluable as MOVE Guides continues to redefine the global mobility management category.
To complement its existing Talent Mobility Cloud platform, MOVE Guides recently acquired Teleport, whose products use data science and matching algorithms to help people discover their best places to live and work. Teleport's modern software tools will be integrated into MOVE Guides' products, enabling enhanced company data analytics and reduced cost and friction for the mobile workforce. The companies' shared vision will help to further transform the global mobility experience for both HR teams and mobile employees.
Managed Budget Feature Adds Further Flexibility
Under the direction of Kennedy and the company's talented leaders, MOVE Guides continues to launch innovative products that simplify the global relocation process. In its latest product release, the company introduced the first-ever global mobility management platform with the ability to deliver relocation programs that are either "core/flex" or "managed budget."
Under the managed budget policy model, a company's employees can choose from a group of pre-defined services, up to a maximum monetary budget. With a core/flex policy, the manager can decide from a menu of options and then authorize the program for their employee. As a result of this enhancement to MOVE Guides' Talent Mobility Cloud, global organizations can establish extremely flexible relocation policies for employees while improving budgetary oversight, dramatically reducing costs, and increasing employee satisfaction with the relocation experience.
Kennedy concluded, "This year has marked a period of significant development for MOVE Guides as we have continued to change the way organizations manage and move their valuable talent around the globe. The newest research and feedback direct from our customers show that the market is not willing to settle for the old-fashioned status quo. That's why we continue to be single-minded in our pursuit to help organizations stay competitive as they fully optimize their global mobile workforces."