Inspiring Executive to Lead Marketing Strategy for Thriving Global Mobility Management Company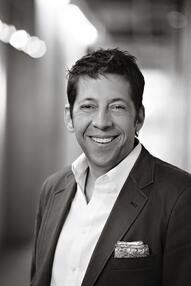 SAN FRANCISCO, CA and LONDON, UNITED KINGDOM–(Marketwired – Mar 20, 2017) –MOVE Guides, helping HR teams move their employees around the world — for any reason, any policy and any location — today announced the addition of Todd Wilms as vice president of marketing. Wilms comes to MOVE Guides with an extensive background in digital marketing and communications, having held marketing leadership roles for technology companies such as Verisign, Neustar and SAP.
"Todd is an expert in blending social media strategy with traditional marketing channels to meet the ever-evolving challenges of marketing in today's digital world," said Brynne Kennedy, founder and CEO of MOVE Guides. "His business acumen, coupled with a keen market insight and inspirational leadership style, will be a terrific asset to our leadership team. As we further our strategic global mobility initiatives, we will look to Todd to spearhead the development of marketing and communications strategies that propel us to new levels of success."
With nearly 25 years of experience in marketing and communications for technology companies, Wilms most recently served as the vice president of corporate marketing at Verisign, a global leader in Internet navigation and security. While there, he led a team of communication and marketing professionals in executing on strategic plans for public relations, employee communications, events, analyst relations, social media, and the overall brand experience. Prior to his role at Verisign, he held corporate communications and digital marketing leadership positions at a variety of B2B and B2C technology companies, including Neustar, SAP, IBM (formerly Emptoris) and PayPal. Throughout his tenure at these organizations, Wilms used his tremendous creativity and marketing expertise to plan and implement integrated, customer-centric strategic initiatives, designed to drive profitability and build global teams.
Wilms earned a Bachelor of Arts degree in psychology from Butler University in Indianapolis, Ind. He also has served as an operations board member for the Northern California chapter of the National MS Society, as well as volunteered as an advisory board member of the MBA program at George Washington University in Washington, D.C.
Wilms added, "Throughout my career, I have worked hard to establish diverse teams that align with the corporate culture in an effort to achieve tangible business goals. I am looking forward to joining MOVE Guides at such an exciting stage of the company's growth and am eager to lend a hand in expanding the reach of this vibrant organization."
See here for the full press release on MarketWired.