Veteran marketing exec from SAP SuccessFactors, Zendesk and Reflektive to lead MOVE Guides global marketing strategy
SAN FRANCISCO, CA and LONDON, UNITED KINGDOM (January 16, 2018) – MOVE Guides, a technology leader that helps HR teams move their employees around the world, today announced the appointment of Julie Knight-Ludvigson as Chief Marketing Officer. Knight-Ludvigson brings over a decade of experience building world-class marketing organizations and helping companies to accelerate their go-to-market strategies.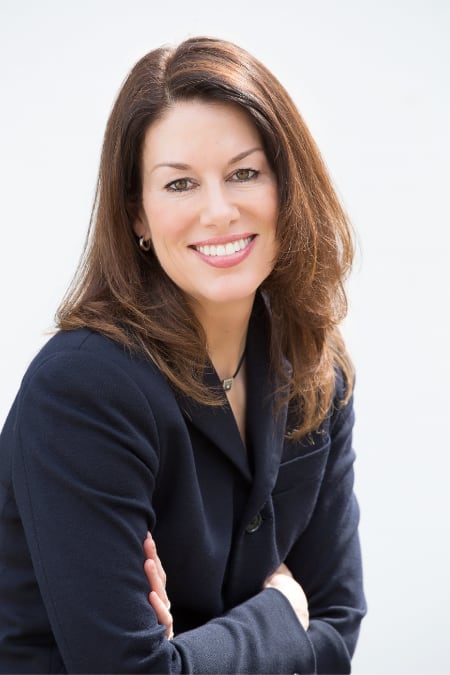 Knight-Ludvigson joins MOVE Guides from her role as CMO of Reflektive, a provider of real-time performance management solutions sold to HR leaders for use across their workforces. Before that, she was vice president, Global Enterprise Marketing at Zendesk and senior vice president, Global Marketing at SAP, where she saw all manner of integrated marketing activities for the company. She joined SAP through the SuccessFactors acquisition, where she led Global Marketing. She holds a bachelor's degree from University of California, Berkeley and has participated in Columbia University's executive education program.
Brynne Kennedy, founder and CEO of MOVE Guides, said, "As MOVE Guides transforms global talent mobility, having a leader with Julie's extensive background in marketing enterprise solutions to HR leaders is a critical ingredient to our success. We're thrilled to welcome Julie to the company and to the leadership team."
Knight-Ludvigson commented, "Global relocation represents an untapped frontier for enterprises struggling to differentiate through talent. The future of work depends on HR leaders placing talent where and when it's needed in order to quickly capitalize on key business opportunities and growth objectives. I am excited to join MOVE Guides; it's a company that's driving such a sea change in human resources through its expertise in talent mobility solutions."
Having disrupted traditional relocation management, MOVE Guides is turning workforce mobility into a true competitive advantage. MOVE Guides has redefined the historically fragmented and often ambiguous experience by optimizing costs, centralizing data and creating efficiencies for employers and employees. Working with MOVE Guides gives employers the ability to strategically transition talent where it's needed most by leveraging a single platform approach featuring tailored location information, tax and immigration details and centralized reporting.
MOVE Guides closed $48 million in a Series C funding from Future Fund, New Enterprise Associates (NEA) and Notion Capital in 2017, bringing the total capital raised to $91M to tackle a market worth $11 billion by industry estimates. MOVE Guides currently serves over 70 customers, including market leaders such as Procore, Societe Generale, Johnson Electric, Slack, and Dairy Farm.