This week MOVE Guides featured on The HRIS World. When meeting their team at HR Tech London last March, we had an opportunity to talk about the challenges organizations face today when relocating employees, and how MOVE Guides can make it easy and simple with a best-in-class platform and tailored services that bring together all stakeholders involved in a move. As a result, our customers benefit from operational efficiency, better compliance and unprecedented levels of employee satisfaction.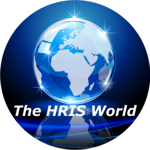 This article was originally published on The HRIS World.
As more and more companies go global, the number of employees dealing with relocations to new offices in new places continues to rapidly increase.
As those employees undergo the stress of adapting to new living environments, workplaces, and sometimes drastically different cultures and languages, support from HR can be the make-or-break element to a successful transition.
MOVE Guides is a company dedicated to optimising that success.
We caught up with Marketing Communications Manager Claire Beckenstein, at the HR Tech Europe Conference London last March to get the full story behind the business…
Overview of MOVE Guides
MOVE Guides is the cloud-based platform for talent mobility.
After announcing the launch of the Talent Mobility Cloud last year, they are the first to bring together all the fragmented pieces of talent mobility management in a single technology platform.
Brynne Herbert, MOVE Guides' CEO and founder, started the company in 2011 after moving and living around the world for a duration of her career.
Her own frustrations and difficulties relocating brought to light the influence HR and technology can have on the experiences of employees deployed to new locations.
"Talent mobility is the last mile of automation for HR."
"In the whole HR technology eco-system you have nothing for talent mobility, which is one of the most complicated and time consuming functions of HR.
"Brynne thought, 'Something's got to change', so she created MOVE Guides."
Relocation Familiarity at the Core
MOVE Guides' employees also know what it is like to relocate.
A large majority of the team members, including Claire, are former or current ex-pats who know their clients' challenges first-hand.
Their experiences allow a far more grounded relationship with their clients and ensure support through every tough point of relocation.
"We know it can be one of the hardest experiences to leave your life, family, and the comforts of home."
"What we're trying to show our clients is how incredible this journey is by making it as comfortable and supportive as possible."
The strength of MOVE Guides' platform draws from this experience as well, Claire explains…
"The employee hub of the Talent Mobility Cloud offers support for everything from sorting out a visa, shipping goods, to finding out where the closest gym is in your neighbourhood."
"Employees love that they have access to the system from anywhere at anytime, so any last minute questions can easily be answered at the click of a button–saving time and resources for everyone involved in the move."
Clients and Their Employees Win
In addition, the cloud system enables HR teams to keep a close eye on their employees' transitions and increases the effectiveness of their support…
"All information is input and stored in the platform."
"Our customers can use the HR hub of the Talent Mobility Cloud to track and manage an employee's move in real-time, and be a part of their employee's journey through every step of their transition."
"This level of automation is enabling HR to play a much more strategic role in meeting their company's talent and business objectives."
Proven Business Model Globally
With an increase of employee integration globally it is essential that this life-changing transition is as stress-free as possible.
With bases in the US, UK, and Asia, MOVE Guides is a truly global company.
They consistently achieve 99% employee satisfaction and a 14% increase in people being well-prepared to start work after experiencing MOVE Guides.
The process is proven to work.
The passion for the business and enabling smooth relocations shone through from Claire as well as the rest of the team on the stand at HRTE.
An innovative and fresh business combining solid technology with great customer service, MOVE Guides is providing a vital solution by housing the fragmented pieces of talent management mobility on one clear and concise platform.
If you'd like to learn more about how MOVE Guides helps companies like Societe Generale, Adobe, Tesco – and many more – to easily deploy talent across the world, contact us at info@moveguides.com.