MOVE Guides Named Top UK New Business
MOVE Guides was featured as #15 on Startups.co.uk's prestigious Startups 100 list; the definitive index of the UK's 100 fast growth-potentialnew businesses.
Selected from hundreds of entries from start-up entrepreneurs across the UK, this year's winners join businesses, which have gone on to become nationwide household names. Learn more here.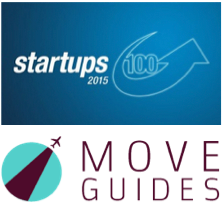 Our London Event Highlights
Are you in London on 16 June? Join MOVE Guides, PwC and IDG Connect during London Tech Week for networking drinks and a panel on the latest in HR and technology. There you will hear best practices on how technology can enable HR to stay at the forefront of innovation. Register for the event here.
MOVE Guides also recently attended the Expat Academy's Bite Size Briefing event to hear the latest best practices from global mobility professionals.
MOVE Guides Featured in Computer Weekly
Chantel Rowe from Societe Generale, one of Europe's largest financial services groups, recently sat down with Computer Weekly's content editor, Bill Goodwin to discuss teaming up with MOVE Guides to improve the talent mobility experience. Read the full Computer Weekly feature here.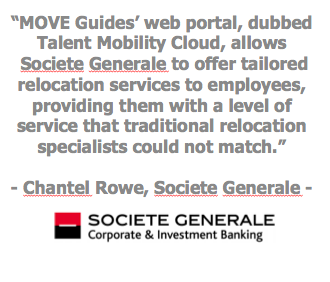 Latest Talent Industry Updates
The World Economic Forum (WEF) recently released the Human Capital Report 2015,evaluating the status of learning and employment across 5 age groups and 124 economies. This comprehensive report uses the Human Capital Index to measure a countries' ability to develop and engage their talent pool.
WEF reinforced the importance of talent strategies for the success of the 21st century organization, stating that, "Talent, not capital, will be the key factor linking innovation, competitiveness and growth in the 21st century.