This piece was originally featured on Computer Weekly.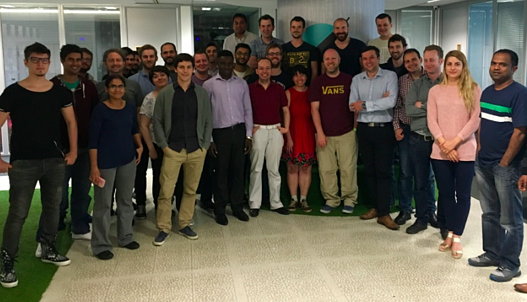 I recently attended a conference with technology founders from Silicon Valley, New York, London and other global hubs. I was not surprised to find that the diversity of the crowd resembled that of the UN General Assembly.Having started successful tech companies in healthcare, finance, HR, retail and more – I loved hearing how these entrepreneurs leveraged their unique cultural experiences and global awareness to tackle some of the world's most challenging issues. Many of these entrepreneurs moved to the U.S. to pursue their business dreams as they knew no such opportunities would be afforded to them in their own countries. Which brings me to the very important – and timely topic – of immigration and how to bring together diverse cultures in the workplace.
According to research by the National Foundation for American Policy, immigrants have founded more than half of US technology startups that are valued at $1bn or more. Similarly, more than 40% of Fortune 500 companies were founded by immigrants or children of immigrants – and these companies employ more than 10 million people around the world. This isn't new but it seems more relevant than ever before.
Research shows that immigrants are more likely to recognise and develop successful business ideas. They are able to transfer their knowledge across borders and cultures, can examine challenges from a different perspective and can use their diverse experiences to drive creativity.
These characteristics also apply to developing diverse workforces. The benefits of having multiple nationalities at a company are not only about skills – but the cross-cultural understanding, varying perspectives and global networks that comes from diversity in backgrounds and nationalities. This fosters innovation, risk-taking and problem solving – as well as tolerance – in technology companies.
By placing a specific emphasis on recruiting the most skilled candidates from anywhere in the world, companies can foster a culture that has many perspectives, constructive debate and a strong growth mindset – all things that are often an outcome of global mobility and diversity.
I believe there should be a more open, global and equal world where it is easier for employers to move their employees around the world. The right immigration policies can be the greatest form of economic empowerment for individuals, catalyst for entrepreneurship and are critical to multinational companies meeting their business objectives. As businesses continue to rapidly expand into new markets and seek opportunities across borders, the companies that are able to get the right talent to the right place at the right time will be more successful.
A multicultural workforce is the tech industry's core competitive advantage. And companies around the world must continue to welcome people from many nationalities and backgrounds to drive innovation and cross-cultural understanding.