This piece was originally featured on the Telegraph and Business Reporter.
Employee relocations are often a headache for employee and company alike, but what if both the process and experience could be better through a single technology platform?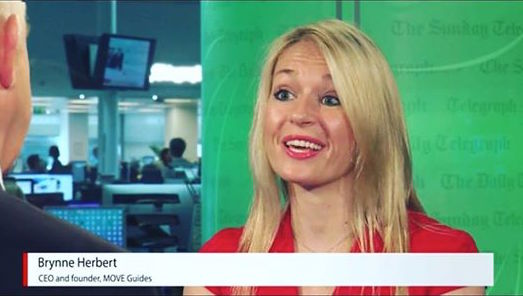 International relocations have become the norm for many employees as more companies seek to extend their global footprints, reach customers in new markets or support their existing international operations.
Although international experiences can be exciting for the relocating employee, they can also introduce a great deal of frustration. Moving is already one of the most stressful life events. Unfortunately, the current processes in place for managing global mobility can make it even more difficult.
The reason? Most global relocations entail numerous stakeholders – not just the different departments within the company (HR, finance, payroll, department heads, etc.) but also the long list of vendors involved, such as shipping companies, immigration services, real estate agents and more.
The responsibility of coordinating these numerous parties often falls on the employees themselves, or on busy global mobility departments who must conduct a great deal of administrative work, compromising the time they have to support the many employees transitioning to new locations at any given time.
Between tracking emails, juggling spreadsheets and making numerous phone calls to supply chain vendors and employees, the entire process is incredibly complex and time-consuming. Historically, companies have passed many of these tasks to traditional relocation management companies – business process outsourcers that have done little to streamline this administration, deliver great employee experiences or introduce innovative technology to the market.
Both companies and employees had to bear the brunt of this complexity. The enterprise technology to streamline the process from end-to-end, combined with the expertise in payments and tax, supply chain management and employee move support simply didn't exist – until now.
Through its global talent mobility platform – the Talent Mobility Cloud – MOVE Guides has disrupted the status quo of employee relocations. The company brings together the various pieces involved with global relocations – global mobility, HR, recruiting, finance, payroll, employees, families and a supply chain of vendors across 20 different service types – to facilitate moves across 200 countries and territories.
Combined with its team's extensive global mobility expertise and the concierge-level support it provides to relocating employees, MOVE Guides' technology enables businesses to centralise all of the necessary data, audit that data and report on it through a single mobility view. This has fundamentally changed the way companies move their employees.
How does it work? Consider the example of a company relocating an employee to another country on a long-term assignment from San Francisco to Hong Kong. The process begins with the global mobility team using MOVE Guides' cost estimate calculator, entering the amount of compensation, benefits, family status and other information, and then receiving a detailed estimate of the projected cost for the length of the assignment, including all tax information, pension, cost of living and more.
As for employees, they benefit from MOVE Guides' dedicated MOVE Advocates, providing concierge-level relocation support throughout the move, 24/7 on any device. Employees also receive regular status updates throughout the process of their move through their very own employee hub, while easily coordinating with the different service providers, removing much of the stress that typically accompanies global relocations.
Since the global mobility team is no longer bogged down in the administrative details, they can give their relocating employees the full attention and support they need to get adjusted to their new home and work responsibilities.
As companies today relocate more employees to more locations around the world with increasing regulatory scrutiny, international relocations will continue to become more complex. Even the nature of global relocations has changed – it is no longer just about sending an employee abroad for a few years.
Now employees can be sent to another country with any of a suite of policies – from a short-term assignment for a few months to a series of rotations through different locations to a permanent move to another country or state. While such opportunities used to be reserved as a reward for those who had a long tenure with their companies, relocations are increasing offered to employees at all levels as a way to keep them engaged and to develop careers and leadership potential.
Given the growing complexity of moving employees to all ends of the globe, companies need a simple way to manage the end-to-end process. MOVE Guides helps its customers do just that, offering an industry-first Talent Mobility Cloud technology, deep global mobility expertise and a single mobility view that enables HR to focus on their people, not process.
Learn more about how MOVE Guides helps HR teams move their employees around the world – for any reason, to any location and for any period of time – at www.moveguides.com.