Martin Veitch, Editorial Director at IDG Connect, met Brynne Herbert when speaking at MOVE Guides' London Tech Week panel on 16 June and was blown away by her vision to transform talent mobility into a competitive advantage for the 21st century organization.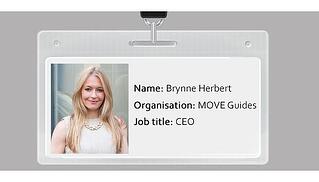 In this article, Martin and Brynne talk about how modern HR strategies – especially when it comes to talent acquisition and retention – can no longer avoid being able to deploy talent in the right place and at the right time as a key factor to succeed.
MOVE Guides was created out of Brynne's vision that moving talent across the world should be easy, simple and seamless for all parties involved, and here she tells Martin in more detail what that means.
Here is the full article published by IDG Connect:
MOVE Guides modernises the process of moving people for work
It has become almost a cliché to say that one of the biggest challenges for companies today is recruiting, and then keeping, talented people. That's certainly the case in the technology sector but in many others too, and it has become accentuated as globalisation has continued. Today more than ever, companies hire from all over the world and move their people all over the world for expatriate assignments, projects and full-on relocations. Where once IBM consultants joked about the company's initials standing for I've Been Moved, that experience is common at thousands of companies and for many more employees and freelancers.
The demand for talent has also created other waves. CEOs of major enterprises demand relaxation of immigration restrictions and then there is an aftermarket in relocating and accommodating people. MOVE Guides is a company designed to deal with this last challenge: the movement of employees so they can settle happily in their new roles, new companies and new countries.
MOVE was started in 2011 by a team including its CEO, Massachusetts-born former investment banker Brynne Herbert, who had experienced at first hand the hassles of being moved, from finding a place to live to setting up utilities and opening bank accounts.
"That's pervasive and as I started looking at individual relocation I started to see pain points," she says when we meet at MOVE Guides' HQ in central London.
Herbert says relocation requires holistic thinking where the employee, human resources and finance teams are all included in the process and can see real-time views of all relevant information. She calls MOVE Guides "the cloud platform for talent mobility, period": a mixture of its Talent Mobility Cloud combined with specialist services intended to replace the traditional haphazard and piecemeal processes.
MOVE Guides teams up with vendor partners such as shipping experts and sells its services primarily to HR departments and to the global mobility departments within. Clients pay an annual fee for MOVE Guides to manage programmes and for access to the Talent Mobility Platform.
MOVE Guides reminds me in some ways of a company like Concur Technologies that used the cloud to make processes such as expense claims and travel booking faster and transparent for everybody involved. Herbert agrees but says that her company has "a huge service component" that supports employees throughout the relocation process.
"The human element is really key to happiness and productivity," she adds.
The results so far appear good. Adobe, Survey Monkey, Societe Generale and Tesco are among clients with Herbert saying that MOVE Guides covers all sorts of companies and employees. Over $10m has been banked in funding and the firm now has 65 staff across offices in San Francisco, New York and Hong Kong, as well as that London HQ. Herbert did not disclose revenues but said growth was about 500% per quarter.
She says that the old relocation models aren't appropriate for a generation that is accustomed to getting status updates online and expects a seamless experience rather than having to connect siloes.
"Everyone expects mobile experiences, collaboration, the ability to easily make payments and analyse data. Most organisations don't know how much they're spending on what and where but the trend is for transparency – the 21st-century organisation wants that. It's really expensive to move people but typically companies have used outsourced programmes that are grossly inefficient and have very limited technology, or if it's in-house it's been Excel and email."
In some ways, MOVE Guides is taking its cues from a broader movement that is seeing HR modernise, thanks in part to the rise of cloud applications.
"Workday, SuccessFactors and Taleo came along and became big advocates of tech for HR and now we see HR being a very big consumer of cloud and technology," Herbert says.
However, she bristles when I suggest talent relocation might be a niche that could be subsumed by these HR/HCM services, suggesting that it's a $50bn opportunity that dwarfs today's HR tech sector. The opportunity is there for MOVE Guides to build a "multi, multi-billion dollar" company, she claims.
"We're hiring the best people to transform this space, from engineers to product people but there is a very large ecosystem that touches a lot of people and we can't do it alone so we're building deep partnerships with tax, immigration, shipping, travel… We're defining the category as well as building the company."
Contact info@moveguides.com to learn how MOVE Guides makes it easy to deploy talent across the world, helping companies like Societe Generale, Adobe and many more to improve the efficiency of their mobility programs – without compromising on employee satisfaction.