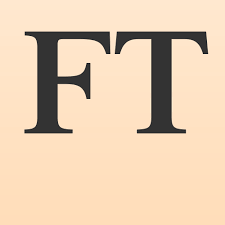 In my latest Financial Times column, I discuss how playing sports from a young age teaches individuals important lessons that can be applied to the business world, particularly for girls.
The USA has benefited from Title IX, a law that requires public schools and universities to offer equal academic and athletic opportunities to men and women. This has had a tremendous impact on women in the US, offering girls from a very young age a platform to build confidence, independence and resilience.
See below for the full article and learn more about my thoughts on why we should encourage sports from a young age and how it can help build a generation of strong leaders.
---
Millennial v Boomer: Sporty CVs help you win the game
Financial Times
15 October 2015
*This article was originally featured on Financial Times.
Brynne Herbert
This week I was at a customer dinner in Boston. As an icebreaker, my colleague asked us to introduce ourselves and to share "what we would be doing if we were not doing this [working in global mobility]". We went round the table and heard dreams of everything from being a pilot to a Janet Jackson back-up dancer to, finally, even the dream to be England's rugby coach. Cue a conversation on sports and the relevance of sports to business.
There is a general belief in the corporate world, and certainly in the start-up world, that sports success can be indicative of business success. After all, much of business is about focus and resilience. Nowhere is better to learn this than on a sports field as a child. You lose a game. You fight to win the next one. You fall down. You get back up again. You're too tired to play well. Your team needs you.
The lessons I learnt as a gymnast in the US have carried me through my business life. I have talked about it in many interviews, business meetings — and most recently, when raising venture capital funding for my company.
Sporty backgrounds always jump out at me when reading a candidate's CV. Whether you have rowed in the Olympics, played professional handball or regularly run marathons for fun, the dedication and determination required is generally indicative of the commitment needed in business. The impact is even more pronounced for women in business than men.
Sports teach independence, confidence and resilience. These are critical to corporate success — particularly in a business world that remains male-dominated, especially at the top. Female sports are arguably a larger part of US society than UK society. These days in the US, female athletes often are regaled as much as their male counterparts — sometimes more so, as was the case for many years among University of Connecticut's basketball teams and the national soccer and gymnastics teams.
We should take a page out of the US playbook and start early, especially in schools. Sports teach children that it is fine to fail; right to fight back and good to be determined. After all, these are key qualities they will need in business, whatever their gender.
Mrs MoneyPenny
Thank goodness no one looked at my sporting prowess when assessing my suitability for a job; I played a bit of lacrosse at school, and at Newcastle University in the early 1980s coxed the first VIII (when I was a lot smaller than I am now).
The only tenacity needed then was to sit at the end of the boat in the pouring rain for hours, inhaling the perspiration of the eight men in front of me. The pressure came in the annual Tideway race in London, or at the Henley Royal Regatta, when they all shouted at me when we did badly and ignored me when we did well. None of this has helped in my career.
While I agree with Brynne that sporting achievement looks good on a CV, I think she is seeing this through too narrow a lens. Searching for the next generation of female leaders in sports teams would miss much of the available talent. What sporting success shows — the dedication, the focus, the work ethic, the self- discipline — certainly commend a candidate to me, but sport is not the only avenue to achieve this. Plus success in sport can sometimes lead to overconfidence, aggressive or risk-taking behaviour. Think Tiger Woods. Or Paul Gascoigne.
If, for instance, you have done extensive volunteering with the Samaritans, or run a business selling second-hand vinyl records online in your spare time, or have written a best-selling book on beekeeping, or done a PhD while holding down a job, I will believe you are tenacious and can thrive under pressure. All these will also help you (whether you are male or female) to develop independence, confidence and resilience.
Things I have seen and liked on CVs of people I have hired in my own business? A Class 1 HGV licence, a helicopter licence, setting up and running a cookery club. None involved sport.
You don't even have to play sport to have it add to your CV. I recently met a press officer at a financial services company who was a qualified tennis umpire and takes a month off each year to work at Wimbledon. That made a big impression on me — and screamed focus, tenacity and ability to work under pressure.
So let's not look just into sports teams for the next generation of female leaders. There are a lot of us you will not find there.