Would you feel comfortable putting your child's football games on your company calendar? That is the topic that Brynne Herbert and Mrs MoneyPenny tackle in this month's Financial Times column.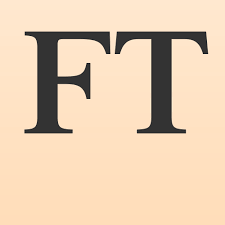 As more employees value flexibility in the workplace, Brynne questions "why so many people still choose to hide the way they manage life's other commitments during office hours, rather than make it formal?"
Brynne argues that company executives can lead by example and encourage authenticity in the workplace. This means that leadership should be open about sharing that they have a life outside of work – whether going to a child's sports game or leaving early on a Friday to go to the theater.
Employee engagement and retention are top priorities for employers, so it is critical to create an environment that allows people to be honest about juggling personal and professional responsibilites.
See below to read the full article on why Brynne wants to be a leader that is authentic and human.
---
Millennials v Boomer: Company calendars full of fibs?
Financial Times
Brynne Herbert and Mrs Moneypenny
21 May 2015
Brynne Herbert:
I used to have a boss who had a standing meeting in his diary at 5pm on certain days each week. I later learned this was when he left to coach his son's basketball team. Today, I want to be a boss who is authentic and human.
If my team knows I'm leaving early to go to the opera, they know I enjoy things besides work. If they know I'm sleeping in after a long week of travel, they know I'm human.
In a recent Harvard Business Review article Why Some Men Pretend to Work 80-Hour Weeks, Erin Reid, an assistant professor of organisational behaviour at Boston University's Questrom School of Business, writes that my behaviour is atypical. Furthermore, she says men and women act differently.
Many men seem to look for creative ways to balance their personal and professional obligations without the rest of the firm noticing. Stories include structuring close internal alliances to "cover for people" and organising work calls around activities, such as skiing. Women, by contrast, seem to want more formal arrangements.
But that does not sit well with younger employees. Millennials will be 75 per cent of the global workforce by 2025. Nearly all the research on them says that they value flexibility and authenticity in their working lives more than any other generation.
The question then is: Why do so many people still choose to hide the way they manage life's other commitments during office hours, rather than make it formal?
Sadly, the answer may be that many organisations still do not allow the flexibility that modern employees crave. And many lack leaders willing to put their spa appointment or football game on the company calendar.
Male or female, they seek other ways to balance the rat race of work with their families, passions and personal lives. And often, they burn out.
Engaging and retaining talent is top of the corporate priority list. But if we want employees to be honest about the flexibility they need, leaders must be truthful about the things they juggle. A peek at our company diary will reveal a few dentist visits and early departures for nights at the theatre.
Brynne Herbert, a millennial, is the founder and chief executive of Move Guides, a tech start-up that helps companies relocate staff globally
Mrs. MoneyPenny
In the Harvard Business Review article, the author tells what happened after she showed the leaders of the company the results of her study, namely that many of their male employees were able to convince others they were working very hard while making time for their families.
Apparently, the company, far from wanting to be more authentic, asked how its female employees could be taught to do the same.
And here we have real life. Most of us — whatever Brynne thinks — are unlikely to have managers who are forgiving if we put hair appointments in the centrally held office diary. Fact: I missed our management meeting last Monday morning to have my hair done, as it was the Chelsea Flower Show Gala preview that night. And yes, I told my colleagues where I was. I even asked one of them to come to the salon to discuss a project. But I doubt I would have felt comfortable doing that if I had been a senior manager at a large multinational company.
Like Brynne, I run my own company and so I can set the culture from the top. But if I were a woman trying to succeed in a big company where I was not the chief executive, I am afraid I would just pull all the tricks men employ: put appointments in the diary without saying what they are, make lots of dial-in calls rather than scheduling face-to-face meetings, carve out regular days to work from home.
Of course, things should be different. Of course, companies — and the people who work in them — should be more authentic about the challenges of juggling. And no doubt by the time my children are running companies, this is how it will be. But for now, it is more important to be seen to do an 80-hour week, whether you are or not.
Mrs Moneypenny owns and runs an executive search company. At 53, she is a (young) baby boomer