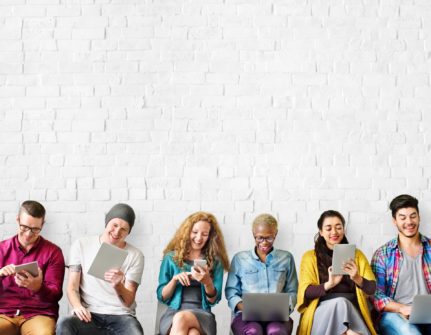 You've Hired a Campus Grad – Now what?
According to the National Association of Colleges and Employers Job Outlook 2017 survey, employers indicated plans to hire 5.8% more new graduates during 2016-17 than they did in 2015-16 for their U.S. operations alone. If you're in talent acquisition this means a greater majority of your team's efforts are going to be spent recruiting this new talent pool eager to join the workforce for the first time. It also means that you may get stuck being their de-facto support system for relocating to your corporate office.
If you hire campus grads and are also responsible for their relocation assistance, here are some important considerations to make that will not only make your life easier, but will also ensure your relocating new hires have a smooth and enjoyable experience.
Make sure you offer the right support
Starting your first career job can be a nerve-racking experience, especially when you add relocating to a new city into the mix. It is likely that these new employees are going to have a lot of questions and concerns about the relocation process and they're going to be looking to their recruiter for answers.

To avoid numerous emails or panicky phone calls, ensure you have all of the details and information lined up. You can provide the employees with documentation, or even better, offer them access to an interactive platform to learn about their new city, office, move process and so much more. Offering a technology platform ensures that all new hires have easy access to the same information about their new office and city, accessible 24/7 and on an device.
Talk to your global mobility department
The global mobility team at your company is already an expert at relocating employees. Chances are they have the policies, processes and tools in place to ensure their relocating employees have a seamless relocation experience. If they have a relocation platform in place they may be able to grant you access to approve relocations in a centralized place. This will ensure that consistent information and benefits are offered to all employees and that benefits offered are done so in a manner that maximizes tax benefits to your company.
Avoid traditional lump sums
It may be tempting to offer a lump sum of money as an easy way to relocate an employee, but there are a lot of potential negatives to this relocation approach. With little to no support from experts during the move, employees may not invest in the right relocation services (if any at all). New alternatives such as managed budget are an excellent way to offer the benefits of a lump sum with the guidance and support of a full-managed move.
Creating a robust campus grad relocation program/policy will serve as a competitive differentiator when attracting top talent. If you have questions about relocating campus grads, you can register for our upcoming webinar on this topic by clicking here or contacting MOVE Guides at info@moveguides.com.