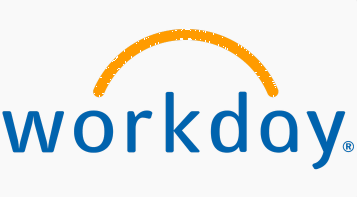 Workday Announces Workday Rising 2018
PLEASANTON, Calif., Sept. 17, 2018 (GLOBE NEWSWIRE) — Workday, Inc. (NASDAQ: WDAY), a leader in enterprise cloud applications for finance and human resources, today announced it will host Workday Rising from Oct. 1 – 4 at the Mandalay Bay in Las Vegas. Customers, prospective customers, partners, and employees will come together to collaborate and learn about how Workday helps organizations around the world plan, execute, and analyze in one system to achieve their growth objectives and go further together.
Workday Rising offers more than 500 learning opportunities including customer case studies, interactive courses, deep dive product demonstrations, and forums for customers to share best practices and ideas with each other.
Innovation Keynote, Culture Imperative Keynote, and Select Sessions to be Broadcast Live
The Workday innovation keynote address, hosted by Workday Co-Founder and CEO Aneel Bhusri and Co-Founder and Chairman Dave Duffield, will be broadcast live and take place on Tuesday, Oct. 2 at 8:30 a.m. PT. It will showcase the company's vision for the future and how it partners with its customers to fuel innovation.
The Workday culture imperative keynote address, hosted by Great Place to Work CEO Michael C. Bush, will be broadcast live and take place on Wednesday, Oct. 3 at 8:30 a.m. PT. It will highlight how high-performing companies invest in culture and the strong financial results they have gained.
In addition, product strategy and vision keynotes featuring Workday product executives and customers will be broadcast live and take place during the following times:
Tuesday, Oct. 2

10:45 a.m. PT: Human Capital Management
1:00 p.m. PT: Financial Management
2:30 p.m. PT: Payroll and Workforce Management

Wednesday, Oct. 3

10:45 a.m. PT: Planning
1:00 p.m. PT: Technology
2:30 p.m. PT: Analytics
Please register online to join the live broadcasts. A replay of the Workday innovation keynote address, culture imperative keynote address, and product strategy and vision keynotes will be available for 14 days after they are posted to http://live.workday.com.
Workday Rising Sponsors and Exhibitors
Partners are an important part of Workday Rising and work closely with Workday to help customers achieve great business results. At the event, Workday will host an Innovation Exchange Expo where customers can meet a variety of services, software, and advisory partners, to discuss their business goals and learn how to gain the most value possible from their Workday deployments.
Workday Partner sponsors and exhibitors at Workday Rising include:
Titanium partner sponsors – Accenture, Deloitte Consulting LLP, IBM

Platinum partner sponsors – Alight Solutions, KPMG, Mercer, PwC

Gold partner sponsors – Adobe, ADP, Appirio, a Wipro company, Cloudpay Solutions Inc., Collaborative Solutions, Huron, Kainos WorkSmart, Kronos, OneSource Virtual, Phenom People, Sierra-Cedar

Signature partner sponsors – Accu-Time Systems Inc., Achievers, Inc., Ascend Software Inc., AWS, Beeline, BSI, Capgemini, CDP, CIC Plus, CrossCountry Consulting, Dell Boomi, Dovetail Software, DXC Technology, eQuest, E*TRADE Financial Corporate Services, Inc., First Advantage, Globoforce, Hexaware, HireRight, Humanity.com Inc., Icertis, Intecrowd, Invisors, LLC, LiveSafe Inc., Navigator Management Partners, NGA Human Resources, Neocase Software Inc., OnBase, SafeGuard World International, Slack Technologies, Inc., Sterling Talent Solutions, Workato, Vertex Inc., ZKTeco

Partner exhibitors – Accurate Background, activpayroll, Alchemy, Aon, Avalara, Axion Health, Blackboard, Broadbean, Celergo, an ADP Company, Ceridian, DocuSign Inc., dormakaba Workforce Solutions, goTransverse, HackerRank, Harvard Business Publishing, HireVue, Intelex Technologies Inc., ISG, Jitterbit, KSI, LinkedIn Corporation, Oakland Consulting Group, Inc., Precision Task Group, Prodigo Solutions, Rootstock, SHL US LLC., Skillsoft Corporation, SnapLogic, TopBloc, TurnKey Solutions, Virgin Pulse, Workiva, Xactly Corporation
In addition, customers can meet with Workday Ventures portfolio companies to learn about innovative emerging technologies that will shape the next generation of enterprise technology.
Workday Ventures exhibitors at Workday Rising include:
Ventures exhibitors – BetterUp, Guild Education, Integris, Landit, pymetrics, Scoop, Suplari, Topia, Vida Health, Voicera, Workato

More Information
Follow the Workday Rising conversation on Twitter:

#wdayrising
About Workday
Workday is a leading provider of enterprise cloud applications for finance and human resources. Founded in 2005, Workday delivers financial management, human capital management, and analytics applications designed for the world's largest companies, educational institutions, and government agencies. Organizations ranging from medium-sized businesses to Fortune 50 enterprises have selected Workday.