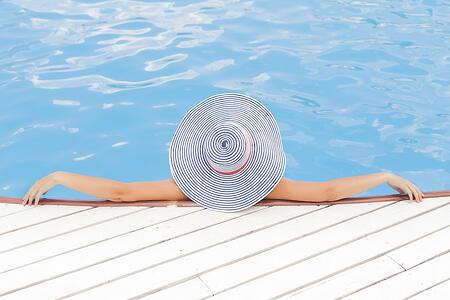 What America has taught me about… enjoying things that come easily
America is making me – and my cat – soft. For me, travelling and living abroad has been as much about challenging myself as just broadening my horizons.Sometimes to my own personal detriment – I stubbornly forced myself to stick through eight miserable months in Switzerland just to prove that I could do it. But it's those little challenges that keep me going, not the beautiful views or the amazing food, but feeling like you were winning your own little battles every day, however insignificant.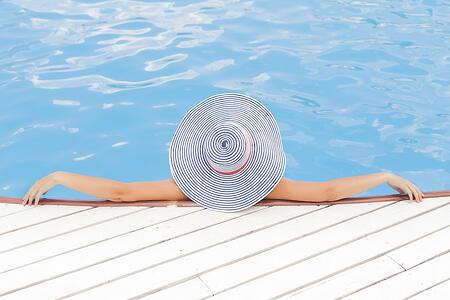 I spent nearly five years living in Paris recently, and they were some of the best years of my life. But, whilst no one on this earth can complain about living in arguably the most beautiful city in the world, the joke between my expat friends and I was 'France always wins'. You may think you're getting ahead, may think you're winning with that little picnic and great day out on that charming bicycle with the little basket with the baguette in it, but you're not – you get home, park your bike, run up the spiral staircase in your cute little outfit to your apartment and BOOM. The 300 year old water pipes in your building have broken, and the plumber just shrugs at you as he walks out of the building as 'c'est compliqué'.
And I LOVED IT. I'll never forget the sense of personal satisfaction I got the first time I'd argued my way out of a speeding ticket in French, hand gestures and all, or the thrill of winning the occasional small, sarcastic power struggle on the metro every morning.
So now I land in the US and everything is….well, easy. The people are helpful and welcoming, my apartment is basically a hotel, I can uber almost anywhere in the city for under $10 and I can organize my life in a series of swipes and clicks and then jump in a car to wine country/mountains/beaches to enjoy the California sunshine. And when all this becomes too stressful, I pop down to Palm Springs or Sedona and sit by the pool as a perky ex-cheerleader supplies me with mango mojitos and a stream of sparkly toothed positivity.
I feel like a brat for saying it, but it's actually been a difficult adjustment, and one that has left me wondering whether I'm giving up, settling or cheating by taking what my mind tells me is the 'easy road'. If you define yourself partly by the amount you place yourself in challenging situations each day, what is left when these melt away? When you're no longer an 'outsider', but embraced with a big red, white and blue hug?
America is teaching me that it's okay for things to be easy – it's okay to sit by a pool and relax in the desert somewhere and not feel like you should be working or climbing a temple or sleeping in some hostel bunk bed with your backpack. It's okay to drop your laundry downstairs with your concierge and have push notifications to your phone keeping you abreast of where exactly your underpants are in the wash cycle. Because, whilst you're not dealing with navigating the NHS or arguing over the last baguette in the boulangerie, there's still a lot to learn and a lot of questions to be asked of the world's largest superpower – you just have to be much more driven to seek out the challenges. And they're not just about understanding the rules of NFL, although that's certainly part of it.
Things like – living in the world's largest technology hub and constantly having to challenge the way we currently live and what our idea of the future looks like. Trying to scratch the surface of the complex web of race relations in the US, and challenge myself on my own misconceptions. And, especially this year, understanding the political landscape of the world's largest and most diverse democracy and questioning nearly everything about what I believe to be right.
So America is basically teaching me to redefine and pivot my idea of personal achievement, in a world where I don't have to struggle for much on a day to day basis. And while I'm not saying I'm not going to snap and suddenly decide I need to move to a remote Eritrean outpost in the future (I can hear my father having a heart attack), for now I've still got a lot to learn.
Chantel is a Solutions Consultant in our San Francisco office, having worked in the mobility industry her whole career. She is wildly passionate about travelling and living abroad, knowing first hand how personally and professionally life-changing international experience can be.