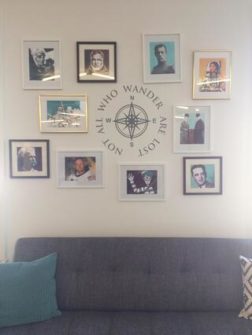 This week I am in San Francisco helping to onboard some new hires at MOVE Guides. I loved seeing this quote in the entry of the office "Not all who wander are lost" from J.R.R Tolkein's poem All that is gold does not glitter. Just to be clear…. I am not a fan of Lord of the Rings, however this quote perfectly sums up how I feel about my journey so far.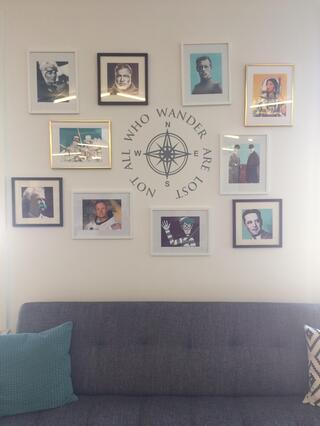 Growing up we moved… a LOT. The number of times we moved is debated often among my family, but by my count I lived in 13 houses before I was 18 years old and went to 9 different schools. As a sociable kid, it was tough moving all the time, having to make new friends and adapt to new schools… in truth, as I often told my parents, it kinda sucked.
On January 17th, 1997 things changed again. I departed Australia as a teenager for a 12 month student exchange program in Italy. I'd never travelled alone or overseas before, and in all the planning no one seemed to have considered the January blizzards at Frankfurt airport – my very first international experience was being stuck in an airport for 16 hours with no knowledge of German, no local currency and no way of contacting anyone (this was before the days when teenagers had access to cell phones or email or Facebook Safety Checks). I was scared and tired, wondering what the heck I had gotten myself into.
LESSON ONE: Crying while trying to speak German does not help people to understand you better!
Jump ahead a few years after I had fallen in love with Italy and returned many, many times. I'm finishing my university degrees and got a job in PwC's Global Mobility Team – this is where my love of foreign cultures and travel converged with my interest in consulting and helping people.
After 5-6 years with the firm I decided it was time for another international adventure. I started pestering my Director and Partner about going on an international assignment and thought sooner or later I would be off to London or New York or somewhere equally as cool and cosmopolitan. So, I was a little taken aback when the Partner appeared in my office asking if I wanted to go to Johannesburg for 2 years. In considering the opportunity I searched expat blogs to see what other people living in Jo'burg thought of the experience. (Side note: many people create blogs just to vent about all that is wrong with a place.) After much more research and discussion with actual people who had lived there, I decided to give it a go.
LESSON TWO: Don't always believe the blogs! Johannesburg is so much cooler than people give it credit for so you need to find reliable local information.
I had dreamed of living in New York since a holiday I had there with my friends so when I received an opportunity for an assignment to the 'Big Apple' I envisaged cocktails on rooftops and wandering the streets in the most beautiful high heels I could afford. What I didn't expect was culture shock. I had figured that the US would be similar to Australia and after surviving culture shock in South Africa I didn't think I needed any preparation for New York – wrong! I really struggled in my first year to adjust and enjoy what the city had to offer.
LESSON THREE: Persist! Things are almost always hard to start with but everything usually comes together when you least expect it. ALSO No one in New York calls it the Big Apple and no woman in New York is walking around in heels all day.
I have never felt lost wandering the world but I have had some big challenges to face along the way. It was only recently that I appreciated all the skills I gained during all those moves we made in my childhood – I am more adaptable, more compassionate, more open-minded and I enjoy meeting new friends wherever I go. All those experiences have led me here, to the next big adventure.
FINAL LESSON: Take every opportunity to wander, who knows what you will learn, who you will meet and what you will do!
I am so excited to be joining the MOVE Guides team. I know how hard moving can be and appreciate how committed MOVE Guides are to finding new, innovative, cool ways to improve the mobility experience for everybody involved in the end to end experience.