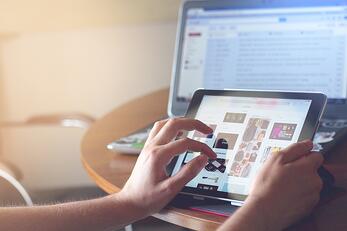 Transitioning From Corporate In-House Mobility to MOVE Guides
The world is changing rapidly, and expectations about technology and service are changing as well.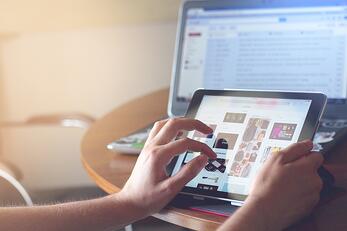 This is especially true for Millennials who have grown up with technology at their fingertips. I am NOT a Millennial, I am actually the mother of one. I am a Gen Xer (barely), but the technological innovation that I have witnessed in the last 10 years has both astounded and excited me — and it certainly isn't just for Millennials. Who would have thought years ago that one day I would be able to respond to an email, book travel, or call a car, all from my phone? I may not always be on the cutting edge of new apps, but I am an advocate of anything that makes my life and work more efficient.
I have historically worked in or managed mobility programs within large, very traditional organizations – and though sometimes the rigid structure rubbed me the wrong way, I understood it and could work within it. I witnessed great innovations being developed by the companies I worked for – things like communication systems using lasers, big data systems, and the like. And yet, even with all this great technology and innovation, it frustrated me that I still could not create reports on things like exceptions trends, or identify the total costs of an assignment. I love technology, and I love solving the wide variety of challenges within the mobility industry, so it was often shocking to me that even though I was trying to find ways to improve our mobility program, there was not the same level of innovation in things like the cloud and data analytics that I could use to drive improvement and reduce costs.
When offered the opportunity to be a Solutions Consultant at MOVE Guides, I had a good deal of internal debate and some discussions with my mobility peers. I used to joke about RMCs being on the "dark side" of the industry – so my biggest struggle was actually making the decision to leave the corporate side. Like others of my generation, I like developing my career to be portable. Yet when considering a switch to a completely different side of the industry, I had issues with the lack of REAL transparency I had observed in most RMCs, which was not something I wanted to be a part of.
However, my concerns were completely assuaged from the start by indications that MOVE Guides was far from your traditional RMC. MOVE Guides has great leadership in Brynne Herbert and Jim Drill, a fantastic team of experienced global mobility and HR Tech professionals that I love working with and a one of a kind technology platform that has taken five years to build. One of the questions I asked some of the RMCs who participated in a past RFP I led was "If you make 50% or more of your annual company profit from your suppliers, where is your drive to reduce your customer's costs?". When MOVE Guides told me they don't even take commissions from their vendors in the first place, and that they focused their efforts on service levels and vendor performance analytics, I was fully sold on joining them.
I have discovered a few things in the first few months working at MOVE Guides:
Though MOVE Guides is a full service Relocation Management Company, we are not mired in the traditional and often rigidly structured and process driven RMCs that I had been used to in the past. The focus is less on making things work within what we have, and more toward building tools and resources that will make things function better and easier for us, for our customers, and for the employees we are supporting. This company is about building something exciting and revolutionary. Our value as a company will come from what we build, which makes belonging to MOVE Guides all the more rewarding.

There is a major difference in the culture and engagement at MOVE Guides from that present in more traditional organizations. Here is where I am constantly surprised, though happily so. I have so much more opportunity to impact things in a positive way and I am encouraged to give my opinion across multiple departments. This is true for everyone at the company.

We also have a culture of "radical candor", which encourages honest and direct communication. Our CEO and President both work hard to be completely transparent and ensure the entire team knows what is going on, good and bad, provide feedback on projects, and ensure we are all working as a team. This provides for more of a family atmosphere, and if you are like me and are used to keeping a strict line between work relationships and personal ones – prepare to blur those lines. Seriously, I have half my team as Facebook connections now!
I am still adapting to this side of the mobility world, but in the end it's less about being on the RMC side of things, and more about the company I work for. At MOVE Guides, I feel as if I am part of building something bigger than myself and that I have an incredible opportunity to add value to an industry I love with people that inspire me!