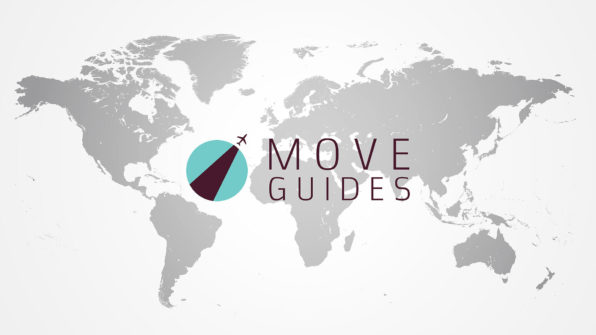 The latest and Greatest from Move Guides and our CEO Brynne Herbert
This March, MOVE Guides has tons of exciting opportunities to meet and hear from the best and brightest in talent mobility! Read on for updates on the latest events, webinars and media features from MOVE Guides.
London quarterly drinks and panel
Join MOVE Guides for a panel discussion and drinks in our new office on March 9, 6:30 – 8:30 pm GMT with:
– Dom Hammond, PwC, Technology Co-leader, Global Mobility Practice
– Matt Maltby, King, Global Mobility Manager
– Brynne Herbert, MOVE Guides, CEO and Founder
– Moderated by Fiona Murchie, Re:locate Magazine, Managing Editor
Click here for more information and to register.
From Brynne Herbert's desk
Brynne recently spoke with Alex Theuma, co-founder and editor of SaaScribe about her inspiring journey starting a global company from day one.
In her latest Financial Times column, Brynne and Mrs Moneypenny discuss whether a culture of "radical candor" helps companies get the most out of their employees.
Brynne was also featured in SiliconAngle discussing MOVE Guides' recent joint business relationshipwith PwC to integrate our Talent Mobility Cloud and services with PwC's global mobility tax, immigration, consulting and compliance offerings.
Join our compliance and risk webinar
Join MOVE Guides on March 23, 5:00 pm – 6:00 pm GMT/ 9:00 am – 10:00 am PT, for a complimentary webinar with MOVE Guides' Solutions Consultant, Jodi Harris. Jodi will examine the best practices in ensuring mobility compliance and reducing risk for 2016.
Click here for more information and to register.
Meet MOVE Guides at one of the hottest industry events
We hope to see you at one of these upcoming HR, technology and mobility events across the US, EMEA and APAC:
9 March – MOVE Guides Quarterly Panel with PwC – London
11 March – Worldwide ERC: Singapore Summit – Singapore
15 – 16 March – HR Tech – London
16 – 17 March – SRRC Conference – Tampa, Florida
29 March – MOVE Guides Lunch and Rountable Discussion – Chicago, IL
31 March – MOVE Guides Office Warming – San Francisco, CA
To arrange a meeting at one of these events, click here.