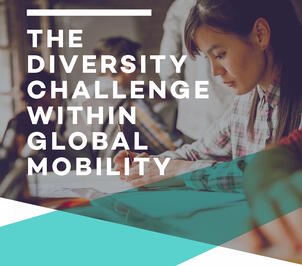 The Diversity Challenge Within Global Mobility – Download Our New White Paper
It's no secret to HR teams that employee assignments and relocations are much more than just getting an employee from point A to point B. Global mobility plays a fundamental part in ensuring your company gets the right talent in the right place at the right time. But what is the 'right' talent? Your highest performers? Your most senior executives? That guy in the Paris office that is fluent in four languages?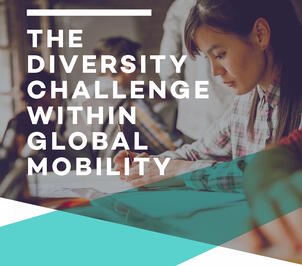 It all starts with candidate and opportunity matching, and the global mobility team has a unique opportunity to support and feed into the wider company objectives for their employees. Companies generally have clearly defined policies in place for both global mobility and talent and diversity that are backed by significant research and are high on the companies' list of priorities.
However, many companies struggle in making these intersect— bringing together the goals of 'we want 50% of our board to be female' with 'our senior leaders need to have international experience '— and mobility teams are rarely included in candidate discussions or have no visibility into the types of candidates being selected for an international assignment or relocation.
A recent PwC study found that only 22% of mobility teams align their mobility and diversity strategies. Yet, according to the same report, 72% of CEOs stated that they were concerned about a skills gap and the impact of this on talent development. The stereotype of the white, middle aged, male expat still rings all too true and companies are starting to realize how this is having a very real impact on their business.
While this remains a challenge for many mobility functions, there is a lot to be gained by encouraging closer links with talent and diversity teams. In our latest white paper, we seek to identify the missing pieces and examine how leveraging data analysis is the first step to bridging the gap and achieving the strategic objective of having a truly global business.
Click here to download a copy of our global mobility and diversity white paper!
If you want to hear more about how MOVE Guides can help you to strategically improve your program diversity, flexibility and creativity, contact us on help@moveguides.com.