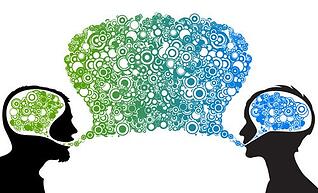 The 3rd "C" for Building a Global Company — Communication
We come to the ultimate post in this series of "The 3C's For Building a Global Company" — Commitment, Culture and Communication. Today, I'll discuss the last and final "C" — Communication.
This piece was originally featured on Brynne's blog, Across the Ocean.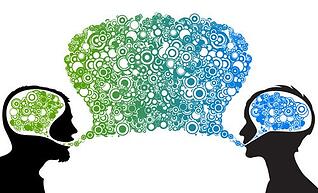 Communication
One of the biggest challenges of building and leading a global company is sharing information to everyone who needs to have it. This challenge becomes more pronounced as you grow in headcount and locations. And so in building a global company from the beginning, we focused heavily in communication — through email, videoconference and Slack. We also, as discussed in the previous posts, arrange on-boarding days, kick offs, bootcamps and QBRs. I host monthly company Town Halls alternating between our London and SF office, send frequent emails with observations and regularly solicit feedback from all parts of the company.
As a team we build clear project plans for new product releases and other projects and I like to hold regular strategy update presentations for everyone. In between all of these different methods of communication with the whole company, the different teams at MG hold weekly 'All Hands' meetings to share information, solve problems and brainstorm strategy.
In all of this, we seek to not only provide updates, but also provide context and transparency. With any change or company announcement, I endeavour to provide clarity on what is changing, why it is changing and what it means for each individual member of the team. The goal is that when each person goes back to their desk, no matter where they are in the world, they know specifically what they need to do. This is how to build clarity of purpose and operational rigour in a global business.
Building MOVE Guides as a global company from day one was hard. It continues to be a lot of long days, a lot of frequent communication and a lot of long distance travel, especially for me. It makes it harder to build our processes and product, and, early on it probably took a little longer to grow revenue than if we were all in the same place. But once we did, we grew customers exponentially around the world, and today have a global customer base including many of the world's largest companies. We support and innovate for them 24 hours a day, as soon as London goes to sleep, San Francisco starts, and when San Francisco goes to sleep Hong Kong wakes. Like I said, MOVE Guides never stops supporting and innovating!
Our global company works because our team shares the same commitment, culture and information — from my executive staff through to our individual contributors. There is no better compliment for me than when our partners and customers pull me aside at conferences and events to compliment our people and culture. This is consistent globally and the key to our success.