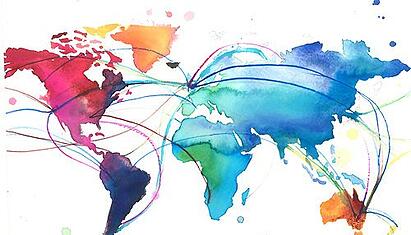 The 3C's For Building a Global Company – Part 1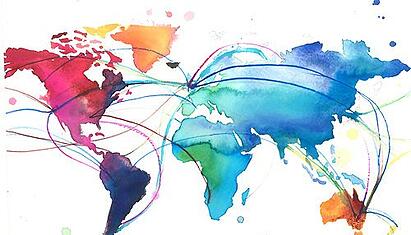 Every time I watch our global team, whether it be listening to them solve complex problems via videoconference or posting photos on Instagram with the hashtag #mgfamily, I do wonder how we did it. In just three years, we have successfully built a global company with an A+ team and a consistent culture across London, Silicon Valley and Hong Kong.
I founded MOVE Guides in London while doing my MBA at London Business School, and before I knew it we were global with offices in San Francisco and Hong Kong, partners on the ground across more than 60 countries and VC funding in both the UK and the US.
It's our mission at MOVE Guides to make it easy to move around the world. We think this makes the world a better place and makes companies more successful in the 21st century. By definition, we have to be global to make this a reality. When I started MOVE Guides in 2011, I had to build a new type of tech startup — one that gestated in three different locations, and two global hubs at the same time. It was very difficult and very gratifying.
Common startup thinking says to start a company in one location, grow it to a particular scale there, and then send a co-founder and/or a group of early employees to open the new office, transport the culture and recruit the local team. We did not do this. Instead, we built two headquarters at the same time — one in London and one in San Francisco — and threw this model on its head. Our success has proven that it is possible to grow a global company from day one.
So how did we do it? With a framework that I call "The 3C's For a Global Company: Commitment, Culture and Communication."
Commitment
From day one, we committed to building a global company. In the early days, we prioritized investment in global knowledge and networks, building this across the 60+ countries where multinational firms move the majority of their employees. We knew this was a barrier to entry and that in order to disrupt a billion-dollar global industry, we needed this as a core part of our DNA.
We travelled regularly to learn everything we could from how to make a shipment to Nigeria, how to sign a lease in South Korea and how to sign up partners from California to Chengdu. We recruited people who were interested in the world or knew our global industry like the back of their hand, and who raised their hand to cold calling Luxembourg, going to San Francisco to set up infrastructure and writing code to productize employee mobility policies globally. Most importantly, we learnt a lot on a global scale and never turned our back to a challenge.
Another commitment we made from the start was to set up joint headquarters in London and San Francisco to help us build our global company. We needed to support customers globally and wanted to bring the best of London — time zone, connectivity and internationalism — together with the best of Silicon Valley — expertise building transformational enterprise software companies. We found investors who embraced our global mission and, from our seed round onward, raised venture capital from funds in each location — NEA in Silicon Valley and Notion Capital in London. With their support, we built our executive team across both locations and we recruited people who committed to our global mission, frequent travel and irregular working hours across time zones.
I committed to travel regularly. I spend nearly equal time with our team, investors, partners and customers in both locations. This has not only been critical to MOVE Guides' success, but has given me a unique view of the different customer behaviors and different startup ecosystems in London and Silicon Valley — which makes us a better company. And in the process, I've also racked up a lot of airline points!