The 2nd "C" for Building a Global Company — Culture
In last post, I shared "The 3C's For a Global Company" — my framework for building MOVE Guides globally from day one and I discussed the importance of the first 'C' — Commitment.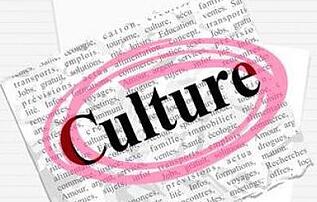 Today, we'll discuss the second C — Culture
Culture
From very early on, we made our culture the bedrock of MOVE Guides. I thought deeply about our company values — Be the Brand, Act Like an Owner, Teamwork Matters, Love to Learn and Embrace the Journey — and communicate them regularly to the global team. As employee number 20, I recruited a VP of People and Culture — who is the absolute embodiment of these values.(read "Why I Hired an HR Leader as Employee #20" in the Financial Times for more detail). She and I partnered closely to embed our culture and values across our global company. As we grew the team across all levels, we looked for people who embraced our global mission and aligned strongly with our values. I built an executive staff strongly anchored in these values and in turn, they grew teams around the world that also all held these values. We sponsored visas and moved people if needed.
Our CFO is a South African expat in the UK who has travelled to more than 60 countries and brings experience working across more than 100 currencies. Our President jumped from advisor to full-time employee when he realized that the talent mobility industry was still just as cumbersome as when he moved from Los Gatos to Stockholm 20 years ago. Our go to market team has lived across the US and UK plus across Switzerland, Sweden, France, Holland, Canada, Australia, Azerbaijan, Hong Kong, Singapore and China — and brings successful experiences from some of Silicon Valley's top companies. Our product and engineering leadership has worked across Europe and the US — and more than 60% of our London-based team are non-UK citizens (read "We are Destroying the Competitive Advantage All Americans Want" in the Financial Times for more detail).
Then we invested in ensuring this culture was consistent and that the early global team had strong relationships with one another, regardless of which office they worked in. Up to 100 employees, we brought everyone to London for onboarding and we continue to in certain functions. When we had just 40 people globally, we flew everyone to London and held an event called MG Worldwide. We regularly hold global bootcamps, kick offs and quarterly business reviews and do our best to ensure teams are together. We control costs with frugal travel policies (we believe it's most important for the most people to see one another), by coordinating internal meetings with external meetings and conferences, and by leveraging video and Slack as much as we can.
We all share the mission to make it easy to move around the world and make the world a better place. We share similar experiences, but have a diversity of backgrounds that allows us to avoid groupthink. And we all embrace our company values. With this, we are a family (#mgfamily), whether living in San Francisco, London or Hong Kong.