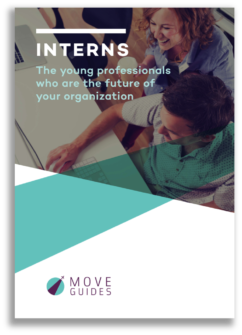 New White Paper on Interns: How do you continually deliver a world class internship experience?
Interns make up a valuable source of new talent required to grow an organization and meet business objectives. Being that their first experience with your organization will be their relocation to their new summer job, it is imperative to get that component right and ensure their ongoing experience leaves a lasting impression.
How an intern is relocated and supported will impact their willingness to accept the internship, consider accepting a permanent position (if offered) and will serve as a competitive differentiator for attracting talent from around the world.
See below for a checklist on managing your intern program, and don't forget to download our new white paper on best practices for relocating and managing interns.
Intern Checklist 101
Have policies, processes and resources in place which leave the employee with a lasting and hugely positive impression of what it would be like to be an employee of your company. Create a sense of support and community across all interns.
Forecast intern numbers early and consider temporary housing options far in advance to receive the best housing rates and options possible.
Be clear and communicate exactly what the intern will and won't receive and what to expect during their relocation. Try to limit the number of ad hoc requests back to your teams caused by ambiguity.
Prepare for the influx of questions and create a system to handle them. This could be outsourced through a business partner or handled through a single email address or phone line.
Things will go wrong. Have an action plan in place to handle any issues such as roommate disagreements, delayed travel, lost luggage, etc.
Consider whether you are making the most of technology. For example, is there a single source of data on your intern population? Are you collecting and sharing your population's information consistently? Is the data safe?
Walk through the intern experience of landing in a new location for your first job. How can interns find more information about their move or location? Are all resources in one centralized place for them? Is information presented in the way that they are going to best absorb this?
Have you understood what other parts of the business need from you to help them in their role? Have you understood how you can leverage other parts of the business to create a world class intern experience?
Finally, have a solid process in place for collecting feedback on the program from your business lines and your interns—what worked? What needs to be improved? What noise did your business managers hear from their interns?
Still interested in learning more, check out our latest factsheet on how you can make sure your intern program stands out! Or contact a member of our Solutions Consultant team today: info@moveguides.com.