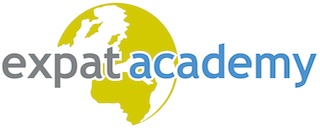 Moving Talent to Meet Fast-Changing Needs by Brynne Herbert Featured on Expat Academy's Monthly Industry Newsletter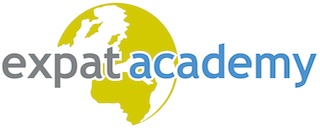 The demands of a global economy require companies to get the right talent to the right job at the right time, and shorter-term international assignments are meeting that need more and more.
A recent survey by KPMG found that international assignments are rising, expanding or being adapted by companies all over the world. Eight of ten firms surveyed by KPMG said they use shorter-term assignments, which generally last less than a year, as part of their talent mobility programs.
Meanwhile, shorter international assignments are becoming increasingly tied to business objectives and potential "prerequisites to promotions and leadership opportunities," notes PwC in its Talent Mobility 2020 report. Executives surveyed by PwC also expect short-term assignments to rise 58% by 2020, indicates PwC's 2014 Modern Mobility report.
Some companies are already highlighting the benefits of global experience. Ernst & Young Global and Dutch health-care and consumer-products company, Philips NV, send employees overseas for stints of a few months to give workers global exposure and develop their leadership skills, a 2015 Wall Street Journal article noted.
The trend for more short-term assignments is being driven by several key factors. Companies, in the wake of the 2008 recession, became especially keen to keep costs in check, even while expanding. Millennial workers want international experience. More than 71% expect an overseas posting at some point in their career, PwC research shows. What's more, some countries are getting more active in trying to protect local labor pools. A short-term assignment may be the only option for a company that can't find needed local skills.
Tracking Costs a Big Challenge
The proliferation of shorter international assignments will pose familiar— and new—challenges for companies. If employees move for shorter periods that might mean companies initiate more moves rather than fewer, longer ones. It also means that given the short time frame of the assignment, employees must be that much more settled in their new city and prepared for success on day one.
Many of the same pieces involved in a traditional relocation will be needed. Companies need to meet regulatory requirements. Housing, transportation, perhaps even shipping will factor in. The workload for time-crunched human resource departments may rise. For sure, it will be ever more critical that companies track fast-moving costs. That has proved to be a big challenge for the $150 billion talent mobility industry. Especially when only three in 10 companies know how many staff they have working overseas and only 8% can accurately measure the cost of their mobility programs, indicates the PwC 2014 Modern Mobility report. It included survey results from almost 200 global executives.
Technology Will Help
More companies recognize the need to improve their company's talent mobility function and technology is enabling them to automate and create a turnkey operation.
A recent survey of 80 leading companies conducted by RES Forum along with MOVE Guides indicates that nine in 10 survey respondents said technology would help them meet business and talent mobility objectives.
Of those survey respondents who were already using technology in their talent mobility programs:
_ 76% said they were much more able to manage compliance risks.
_ 69% said they had a much better handle on cost controls.
_ 76% agreed that administrative tasks had been greatly reduced through cloud platforms.
Cloud-based HR systems are more widely used than ever before, notes Josh Bersin, founder and principal of Bersin By Deloitte in a recent Forbes article. There are more than 150 million employees using cloud-based HR systems around the world and "this number will rapidly grow in the year ahead," he predicts.
Bank Sees the Wins
French bank, Société Générale, with almost 150,000 employees in 76 locations worldwide, saw firsthand how the cloud brought new efficiencies to its HR department.
Until 2015, which is when the bank changed its talent mobility systems, it had no visibility into its total move costs with its previous global relocation vendor. That's because HR and financial processes were manual and costs weren't centralied. That resulted in complicated internal recharging, invoicing and tracking of expenses. What's more, the bank had to extract mobility costs and performance data from numerous sources (including manually updated Excel spreadsheets), and then compile reports. That was time consuming and inefficient, the bank says.
Today, using MOVE Guides cloud platform daily, the bank's international mobility team can initiate employee moves, share policy information with employees, pull management reports on moves, and complete regulatory processes. The process of inputting information into spreadsheets is automated and so takes less time and is less prone to error, the bank says.
Ease of Use is Key
The bank's new system also provides employees with 24/7 online access to a single source of information on the status of their moves, their new cities, neighborhoods and other services. Instead of relying on phone and email with multiple contacts before, during and after a move, employees have a single source of information.
"If your new program is hard to use or doesn't become popular quickly, you'd better go back to the drawing board," Bersin wrote in the Forbes article.
Such simplicity and ease of use will be key for any new HR technologies. This may be especially true if companies are doing more short-term assignments over traditional relocations—where timeframes to get moves accomplished are often shorter, but the complexities and risks are just as high.
To learn more about MOVE Guides, visit our website: www.moveguides.com or contact a amember of our team at info@moveguides.com.