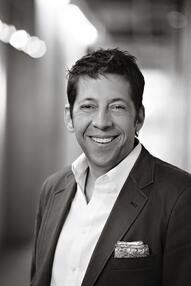 MOVE Guides' Bright Future Includes Veteran Marketing Talent, Todd Wilms
MOVE Guides has plenty to be excited about after taking our first few steps firmly into 2017. We grew by 200% last year, added many new customers such as Booking.com, Carfax and Warner Music Group, and we have recently invested in our first marketing leader. Click here to read the full press release officially announcing Todd Wilms to the team.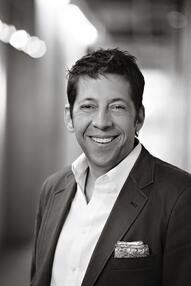 This role signals the importance of telling our story in the marketplace as our growth has proven that we are transforming a $150B industry that has only lived in the shadows of HR in most organizations.
For anyone who has ever moved, been relocated, or just completed an assignment for their organization, the wake of relocation horror stories grows large. Not only is the user experience poor, but the organization is often relegated to throwing money at the problem, with little visibility as to where it is spending. Poor and expensive employee experiences make for a bad combination.
As MOVE Guides builds on our successes in 2016, it was the right time to onboard a proven marketing leader who can bring our story to life and further help our customers resolve their relocation challenges as they put the right people in the right place for their global organizations.
"Todd is an expert in blending social media strategy with traditional marketing channels to meet the ever-evolving challenges of marketing in today's digital world," said Brynne Kennedy, founder and CEO of MOVE Guides. "His business acumen, coupled with a keen market insight and inspirational leadership style, will be a terrific asset to our leadership team. As we further our strategic global mobility initiatives, we will look to Todd to spearhead the development of marketing and communications strategies that propel us to new levels of success."
Todd joins us most recently from Verisign where he led corporate marketing as the company expanded their footprint into China and other growth markets. Previously, he helped SAP evolve into a digital organization by leading their digital business strategy team. A seasoned leader, he has led across all disciplines of marketing, but considers himself a storyteller first and foremost.
"I was excited to take on this newest challenge with MOVE Guides because of the wealth of untold success stories by our customers," said Wilms. "I have been in transformative roles in my past, but felt that this organization is truly changing how companies think of themselves – regionally, nationally, globally. Having experienced first hand how cumbersome and frustrating my own relocations have been, I can empathize with both the HR organization and the employee on how this process causes friction for everyone involved. Transforming this process helps our customers focus on being the best business they can be. Who doesn't want to play a role in that?"
Todd is interested in hearing your thoughts, your stories and how MOVE Guides has helped your company. He can be reached at todd.wilms@moveguides.com.