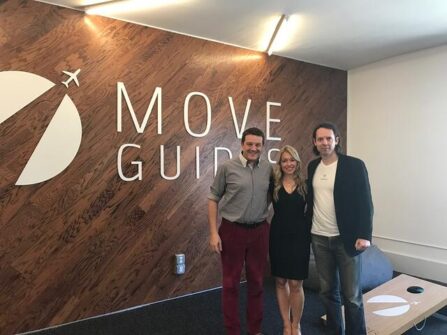 MOVE Guides Acquires Teleport
It's a big day for all of us here at MOVE Guides. Today, we announce the acquisition of Teleport, a company who has helped over a quarter million individuals find their ideal city and relocate there.
How did we get here?
MOVE Guides has grown tremendously since Steve Black and I founded the company in 2012. In just under five years, we've grown from an idea to make it easy to move – borne out of our frustrations as a mobile investment banker and management consultant – to the trusted partner for companies to move and manage their mobile workforce.
Our Talent Mobility Cloud is the first platform for global mobility management, a new $11B HR tech category where companies spend more than $200B annually on their mobile workforce. Our technology has digitized, integrated and simplified a traditionally labor intensive, costly and outsourced area of HR, empowering companies with the data, automation and employee experiences needed for business success today and into the future.
With 200% annual growth and many new products on the horizon, we could not be more excited about the future with our customers and partners around the world. We are committed to continued innovation for you and the mobile employees we all serve.
With the acquisition of Teleport we continue to deliver on this commitment.
A joining of two like-minded companies
Both Teleport and MOVE Guides were founded with a mission to reduce the cost and friction of moving. Both companies were built with global teams, global cultures and employee mobility as a key company pillar, mirroring our global customers.
Over the years, we have taken parallel paths to democratizing moving. While MOVE Guides built the leading platform for companies to move and manage their mobile workforce, Teleport has spent its efforts on the individual; the end consumer. The below graph illustrates our adjacent approaches: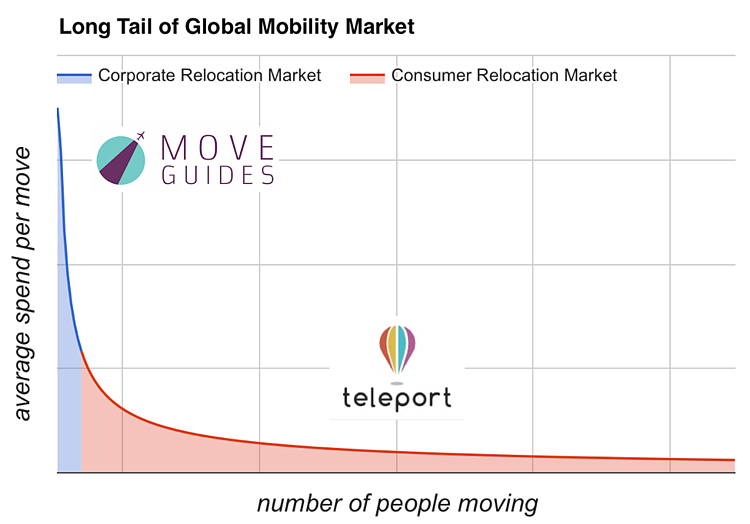 As two of the very few VC-backed startups in the mobility space, both MOVE Guides and Teleport have been watching each other for a number of years. In late 2016, I finally met Teleport CEO, Sten Tamkivi. Almost instantly, I was impressed with the technology and team that Sten had built, and saw the strategic and technology fit between our two companies. On December 23rd, a night before Christmas Eve, on Skype messenger between a restaurant in San Francisco and a beach house in Vietnam, we decided to come together to accelerate our mission to move and manage the mobile workforce.
And so, here we are. Today, Teleport is officially part of MOVE Guides. Sten, Co-Founder Silver Keskkula and much of the Teleport team now join the ranks at MOVE Guides. We welcome the Teleport Tallinn office as our next MOVE Guides location, and start the exciting journey of integrating Teleport's technology and team.

What does this mean for our customers and partners?
Today, there is no change to how our customers and partners experience working with MOVE Guides, but there is exciting innovation ahead.
Over coming months, we will incorporate the Teleport applications into our Talent Mobility Cloud and launch new products for moving and managing your mobile workforce. Teleport's consumer products and expertise will enhance our Employee Hub and the experiences of your employees, and their machine learning technology and expertise will accelerate our data strategy.
With this acquisition we strengthen our position to serve the needs of you, our customers, and your mobile employees. We accelerate our mission to reduce the cost and friction of mobility, so that you can move the right people, to the right place, at the right time, and with the best cost and experience.
Some closing thoughts.
I can tell you, the excitement of both teams is palpable. There is an energy and enthusiasm to change the world that reminds me why I embarked on this journey some five years ago from a classroom at London Business School.
As I look ahead to the future of MOVE Guides, I could not be more invigorated. The future of work will increasingly be global business objectives aligned with a mobile workforce – from rotations to projects to commuting to relocating to expatriate assignments – and fueled by national and global recruiting strategies. Every day, we see this shift at our customers — from leading Fortune 500 companies to high-growth technology companies – and we see absolutely staggering demand for technology to power this new world.
The old adage says that "Team = Together Everyone Achieves More". In this case, the adage rings very true. By combining MOVE Guides and Teleport, we move one step further on our journey and accelerate the path ahead.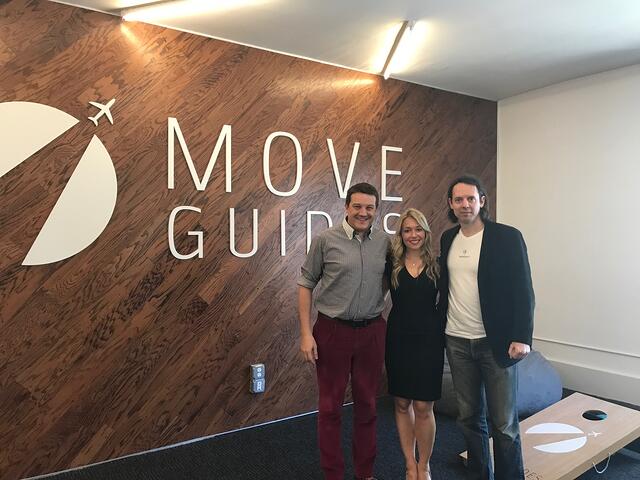 Please join me in welcoming Teleport to MOVE Guides! After a brief celebration, we're now back to work making all of the possibilities that come with this acquisition a reality.
Onward and upward to an open, mobile and equal world.
Brynne