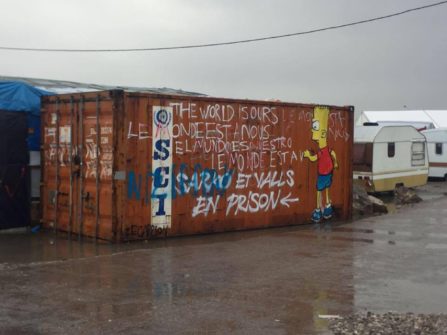 #Mobility4All – MOVE Guides 2016 Holiday Appeal
At MOVE Guides, it is our mission make it easy for any of the more than 7 billion people in the world to move anywhere. We believe in an open, global and mobile world – where we work together as one global society to innovate and solve complex problems.
Today, we partner with the largest and fastest growing companies in the world to move their employees around the world – providing an alternative to costly and outdated outsourced relocation management companies. Our customer's employees typically move for career opportunities. While on assignments away from home they have opportunities to take on new challenges, develop cross-cultural skills and develop international networks. This can be an accelerant to their career progression and a critical part of their employers delivering on their talent strategies. Almost always, it is an experience that challenges previously held beliefs and increases empathy for people of other cultures and backgrounds.
This holiday season, MOVE Guides will be extending our mission for an open and global world by committing resources and supporting global mobility for those moving from regions deep in poverty and conflict. We will be working with Help Refugees – a charity that "provides aid and upholds dignity for refugees" – to collect donated winter clothing and prepare containers to be sent to refugee camps in Europe. Members of the MOVE Guides team will be carrying our donations to France next week and working with Help Refugees in their distribution facility.
According to data from Eurostat, more than 1.3 million migrants arrived in Europe in 2015, three to four times more than in 2014 with full numbers not yet available for 2016 (but my hypothesis is that it will be even larger than 2015). The UN's refugee agency reported in June that there are now more than 65 million refugees worldwide (one out of every 113 people on earth and a population larger than the UK or Italy), meaning that there are more displaced people than at any time in history, including following World War Two.
Last month, I travelled with Founders Pledge to visit the Calais Jungle Refugee Camp days before its demolition. I was inspired by the hope that global mobility gave these refugees, and the ambition and resilience that I saw in many of them. Migrants are 3% of the world's population, but generate 9% of GDP and 12-14% of GDP in North America and Western Europe. Mobility for all people benefits our global society.
As we enter the holiday season and give thanks for the easy travel, global mobility and the privileges that we enjoy in our day to day lives, I'm excited for MOVE Guides to launch our #Mobility4All Holiday Appeal. With this, we are doing our small part to choose love and offer the hope of a better life for refugees and their families.