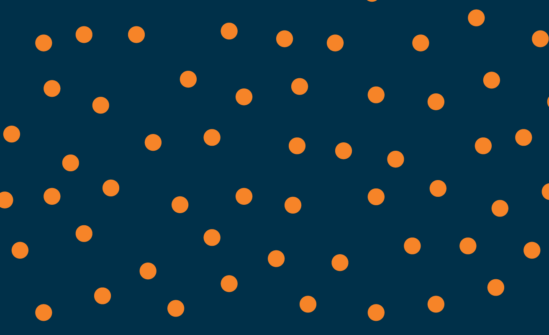 The Mobility Power Couple
"Bringing these companies together makes so much sense."
During a webinar this week, these were my sentiments when talking about the MOVE Guides and Polaris power couple – Topia.
In the webinar we laid out our vision for end-to-end mobility. My colleague Ellen Shipley and I discussed how Topia solves ongoing challenges in the mobility space, and the trends we're seeing influencing mobility decision-making. Here is a recap.
What are we seeing in the mobility world?
According to a Gallup study, 70% of US employees are disengaged. If you think about it: one desk, one office, in the constant day-to-day, makes a huge difference to the level of employee engagement. Disengaged employees means higher attrition rates and ultimately that your business is in trouble. A more global, agile workforce helps to re-engage your employees; it helps them to experience things they wouldn't ordinarily experience in different locations.
As a result, there's a shifting relationship between employee and employer: I can't remember the last time I did an interview without fielding a question about our work from home policy or our flexibility as an employer, or whether or not we offer opportunities abroad. Salary and benefits, while hugely important, aren't the only reason for taking a job: a potential employee needs to buy in to the organisation, know they are supported and work in the way they feel comfortable. Even entry level employees are looking for something to engage with and feel passionate about and diversity and travel/working abroad opportunities play a major role here.
So how does that impact mobility teams? Well, there's a change in assignment/policy types, and the assignee types as well. There isn't as much of a focus on mid-level, long-term assignments anymore. It's a lot of shorter or multiple/consecutive assignments – and it's more diverse with so many millennials involved and many more women moving than was historically the case.
Employee-initiated moves are on the rise, which ties into the point around engagement and the value employees put on being able to work in and experience new cultures and countries. Those moves require less hand-holding from mobility teams, as the employee is willing to go above and beyond to enjoy those new experiences and diversity and to be part of a large global community.

So how is the new Power Couple helping?
Work life is a big part of your life in general, but if you re-locate to another location, the impact on the assignee's life is at every step – from where you get your newspaper, to where you eat out, to when you speak to your parents or family back home. That's why hand-holding the assignee is more important than ever, especially if they are nowhere near headquarters. But technology can do a lot of the hand-holding and that's where Topia comes in.
What does an end-to-end mobility suite look like?
Today, we offer five products that together provide unrivalled end-to-end mobility management for HR and mobility teams, supporting the new, more agile workforce. At a high level, here they are:
Plan

– generates cost estimates for scenario-planning, giving cost visibility to mobility professionals, allowing them to predict the costs of specific programs and isolate which areas are costing the most money

Move

– focuses on how we get your employee from A to B. It gives your assignees timelines of how, when and what they need to do to assist their move, dealing with household goods, where they stay, etc.

Pay

– supports payroll instructions and compensation collection so you can easily pay your assignees globally and integrate with existing payroll systems

Manage

– uses workflows and automation, integrating with existing HRIS systems to allow mobility and HR professionals to manage program logistics effectively

Go

– gives the power to the assignee (in an Employee Hub) to make the most of their assignment. It helps them search for gyms, schools, banks, doctors – and the best activities to get involved with in their new place of work.
Six months later
Less than six months after the Topia vision began, we are looking towards the future. We have 200 Topians worldwide, spread across EMEA, APAC and the US – and we pride ourselves on the gender diversity of our workforce and the culture we continue to build.
As customers move towards even more agile workforces, we're proud to share that our annual growth rate is 100% year on year, we've achieved over $90 million dollars in investment and our customer retention rate is over 97%. Bringing all the economies of scale together from both legacy companies has resulted in over 100 customers that we continue to serve.
If you'd like to hear more about the work we're doing across the globe, here is the full recording of the webinar. If you have any questions, don't hesitate to get in touch.