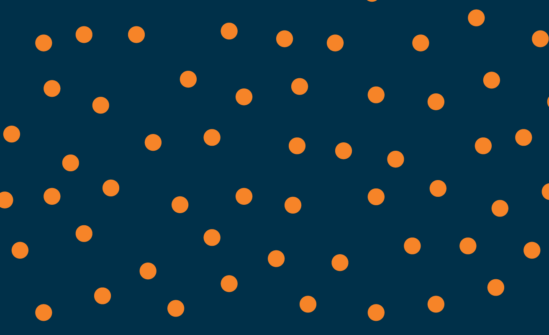 Mobility in 2019 – The key to unlocking talent strategy
With low unemployment, a skills shortage, and AI poised to disrupt how we work, 2019 is looking to be a significant year for the intersection of global mobility and talent strategy. To discuss how mobility will play a key role in unlocking talent strategy Topia CMO Julie Knight sat down with Matt Burns, Managing Director of Tullow International HR Consulting, Jennifer Farris, CEO of Squadley, and Danae Bentley, Solutions Consultant at Topia. In this blog we take a look at just a few themes from their discussion. To hear everything our experts have to say about mobility and talent strategy in 2019, listen to the on demand recording here.
Mobility is important for employee experience, career growth, and development.
Danae highlighted that companies are spreading their footprint further afield than ever before, meaning employees need to bring a global mindset to their roles everyday. Unfortunately this is hard to do if they don't have global experience. In addition with high competition for a limited talent pool employers know they need to offer these opportunities to be competitive in attraction and retention.
In addition, as noted by Jennifer, there are more conversations happening around career development vs career growth. Not everyone can be promoted at the rate they want, but there is still an opportunity to develop skills and learn more about the business even if not promoted. Assignments and rotational programs offer the opportunity for lateral movement and growth that attracts and develops strong employees. It also enhances EE experience – learning and growing within roles – and therefore retention is increased.
Mobility policies are changing to support more types of mobility.
Matt highlighted that he's seeing organizations adopt more tailored and custom policy structures than ever before. You now have five generations in the workforce and the needs of these groups are naturally different. Thankfully, technology is advancing to the point that it's now possible to administer more tailored complex policies in an easier way.
Danae added that companies are thinking creatively about their approach to mobility. There are a wide range of diverse employees meaning companies have to be more flexible and agile. Using modern technology to deal with complex policies and processes will become the norm.
Mobility will impact a broad cross section of HR.
HR is the umbrella under which any program, policy, etc. that impacts talent has a place. Mobility has an impact on the five key areas of HR:
Talent Acquisition/ recruiting – The ability to hire outside of your local market
Talent management – Having the right employees where you need them
L&D – Career opps/cultural learning
Operations – Have to work with logistics including compensation/benefits/taxes
Org Effectiveness – Do these moves work for the business?
A big way that a lot of HR organizations can work together is through technology. Good technology will uncover new data, insights and streamline processes. Ultimately it's about mobility developing partnerships with other parts of HR and org so they can get a better insight into what's taking place. Ie. are there immigration challenges in a certain location that are making it difficult to expand in that given location.
What's in store over the next five years?
In the next five years Matt predicts increasing support for global mobility to be hosted or sponsored by talent management. As orgs understand how important mobility is for retention/development of talent they will be paired together.
Jennifer added a great point that government and immigration difficulties have actually pushed forward even further the idea that not all your talent will be able to sit in the same office. In the next five years expect to see companies embrace the "future of work" where a virtual workplace becomes more common and teams are spread across different locations and countries.
These are just some of the great pieces of insight shared by our panel. To hear what they have to say about mobility's impact on diversity, how to overcome challenges to embracing mobility, and even tackling privacy concerns listen to the full webinar here.